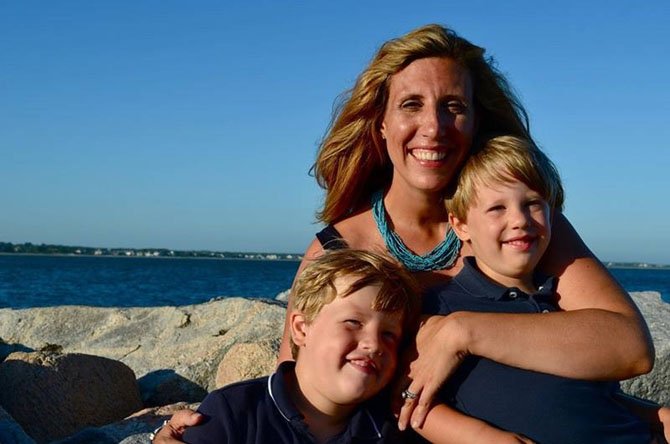 Potomac — After a career in television and radio, Potomac mother and entrepreneur Cari Shane carved out a freelance writing career for herself, penning articles for publications ranging from the Washington Post and its Sunday Magazine to Cooking Light Magazine.
Web Chat Series
Small Business Administration officials will host a series of weekly web chats, aimed at helping aspiring and established female business owners learn more about starting or expanding small businesses. Visit www.sba.gov/conte...
Fellow Potomac mother and marketing executive Julie Schumacher pitched Shane a story idea. Shane was intrigued, wrote the article, and the two women stayed in touch. Schumacher later came to Shane with another idea: The two women should create a company that would transform traditional public relations strategies for small and mid-sized businesses, also incorporating social media.
Shane put her freelance writing career on hold and the two women formed a small business called sasse (pronounced "sassy") agency. "Building a business with a platform for differentiation appealed to me," said Shane. "Julie and I built sasse to help small- and medium-sized business get what they deserve, the chance to shout out about themselves the way big businesses do."
October is National Women's Small Business Month and Shane, Schumacher and other female business owners are celebrating their successes while inspiring other women with entrepreneurial inclinations.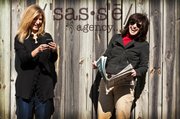 "We started with an idea and quickly realized that together our brainstorming abilities were through the proverbial roof. We think very differently, but we both think outside of the box, which is a fantastic asset not only for our own business but also for our clients," said Schumacher.
Shane says her greatest challenge is explaining to small and medium-sized businesses how they can benefit from a strong public relations campaign. "Big business understands PR," she said. "Unfortunately, too often smaller businesses dismiss PR as an expense they cannot afford. In truth, they haven't studied the benefits of PR. Therefore, selling clients on the power of PR is my biggest challenge."
Schumacher adds that one of the most difficult parts of her job is strategizing with business owners who don't have a clear mission. "Companies that cannot identify their goals; companies who have no business plan or direction; companies that have three logos, four taglines ... and do not understand why others can't understand what services they provide," she said. "For me, all these challenges become the most rewarding part of my day."
SHANE AND SCHUMACHER weren't the only local women to see a need they could fulfill.
When Amy Miller, of Arlington, first became a mother, she found herself deluged with child-centered activities. "I found myself looking for things to do with [my children], and realized that there was so much out there that just finding things to do could be overwhelming," she said. "I thought that a service that made all these wonderful activities easier to find would be professionally and personally rewarding."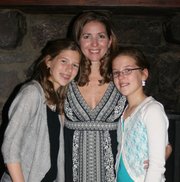 That idea turned into a small business called Our-Kids.com, which Miller began in 1999. "Our-Kids.com is an online family resource guide that provides parents all over the greater D.C. metro area a one-stop source for everything from classes for kids and local pumpkin patches to consignment sales and specific activities," said Miller. "My business reaches cities in Northern Virginia, [including] Arlington, Fairfax, Prince William and Loudoun counties, and the cities of Alexandria and Falls Church."
After 14 years in business, Miller says her greatest obstacle is time management. "My biggest challenge is determining how many hours to put in," she said. "There's always one more thing to do. … Recently, I've tried to get a better handle on just how much 'time in-between' I am spending at my computer, and it has helped me realize that being fully committed to the business, and caring greatly about customer service doesn't mean I can't set priorities and keep balance."
"I have met so many small business owners who … weren't ready for the all of the ups and downs that were going to come along."

— Christine Wilson
SEVERAL YEARS AGO, another Arlington mother, Christine Wilson, was serving as president of the Mothers of North Arlington (MONA), a 2,000-member social and support group for mothers. "We had so many businesses approaching us to market their products or services to our members," said Wilson. "As I started talking to many of the business owners, I realized that most did not have a digital media strategy or a presence on social media."
She used her background in marketing and business development and started offering advice to a few local businesses, and then founded MtoM Consulting, a Falls Church-based company, in December of 2011.
"We are a marketing firm that provides services for businesses that want to market to moms," said Wilson. "[Moms] are an amazingly powerful and lucrative market that spends over $2.5 trillion a year in the U.S. Our main focus and expertise is in reaching moms via social media, digital advertising, influencer marketing via bloggers, and PR.
"MtoM recently conducted research on how moms use social media in their purchasing decisions and it has reinforced the fact that all businesses, both large and small, need to understand how to use social media and advertising in their marketing strategy," said Wilson, whose clients are located throughout the D.C. area and the U.S. and include brands such as Britax and Culturelle.
Wilson's biggest challenge was finding and hiring talented, creative people who shared her vision and were willing to work for a start-up company. "My team is extraordinary and that is why we have grown our revenue by 1,000 percent this year," said Wilson. "With growth, of course, comes new challenges, primarily cash flow since we have not taken any investment money. I definitely put in more hours for less pay … because I am working towards long-term goals."
Wilson believes that many small businesses fail because they didn't have a clear plan before embarking on their venture. "I have met so many small business owners who …weren't ready for the all of the ups and downs that were going to come along."
In addition to having realistic expectations, Wilson advises new business owners to start small. "I always recommend to people to keep your overhead as low as possible," she said. "Our first office was only 125 square feet but we could afford it and it met our needs. I also think it is important to work with people that understand small businesses and network with other small business owners."
Schumacher offers advice for those considering starting a business, "Design a business plan, figure out what [product and services] you are going to sell, determine how much you will need to sell to cover your costs. Assess your resources. Create a strategic marketing plan and only spend money on what you will need to support your sales. Break it into phases, so your investment upfront is minimal and your risk is less. Measure [Return on Investment] from the very beginning.
Shane said, "Start. Take on the challenge. You cannot succeed if you don't try. It's what we tell our own children. Hear your own advice."
In spite of the success of small businesses owned by women, there is still work to be done. "The challenges for women remain. … While the disadvantages make success more difficult, they also make success more exciting and accomplishment sweeter," said Shane. "Disrespect for women in business remains a rampant problem. My agency and I have been on the receiving end of it. Again, a fantastic challenge. I'm happy to prove anyone and everyone wrong. Great business — ethics and abilities — has no gender."