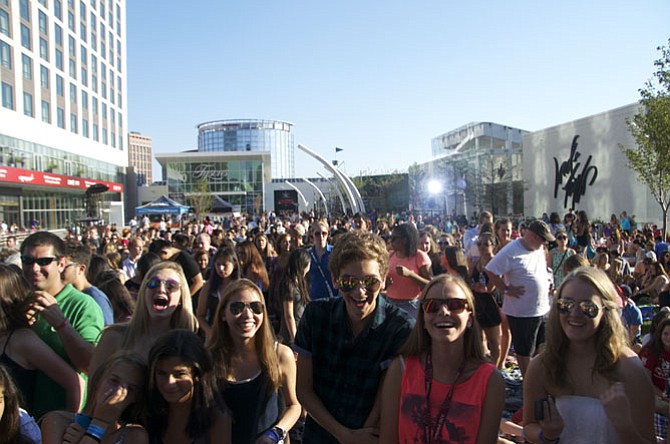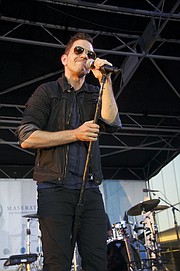 Little children raced to get first-choice seats on the lawn for Andy Grammer, whose hit single "Honey, I'm Good" peaked at no. 9 on Billboard Hot 100 this summer. Teenage girls trampled over beach towels to snap selfies with the band. Middle-aged couples sang along to every song, clapping and dancing with one another. Musicians showed off their fancy footwork while jamming on their guitars and keyboards. Local acoustic performer Stewart Lewis warmed up the crowd under the waning sun, followed by Grammer, whose fans transformed the Plaza into a sea of cellphones accenting the night sky.
Lewis, Grammer's opening act, served as an excellent pre-cursor to the main act. With songs such as "Not a Love Song" and "Unplugged," a song about our "vices and devices," Lewis' thought-provoking tunes were the perfect accompaniment to a Friday evening on a sun-soaked lawn.
Grammer played all of his popular songs, from "Keep Your Head Up" to "Fine By Me" to his latest single, "Honey, I'm Good." The crowd was also pleased to hear classic covers, such as "Sunday Morning" by Maroon 5 and a request from the audience, "Chasing Cars" by Snow Patrol. As the energy and exuberance of Grammer and his fans grew, the Tysons plaza swayed underfoot, reflecting an audience that seemed double that of Grammer's 2014 concert at the venue. After many "Andy!" chants from the crowd, Grammer didn't even step foot off the stage before running back on for his encore.