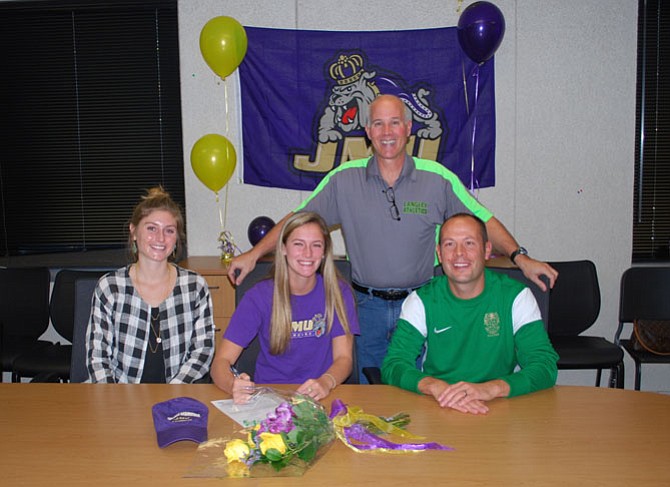 Langley High School's Halle Duenkel on Nov. 13 signed a National Letter of Intent to play lacrosse at James Madison University.
A four-year starter, she is closing in on the all-time leading scoring records at Langley High School with 112 goals and 53 assists. Duenkel was an offensive weapon on the 2013 Saxon team that went to the state finals. She was named to the Brine All-American team in 2014, and was a Washington Post All-Met honorable mention in 2015. A 6A/5A North All-Region selection in Virginia for lacrosse, she was also first-team all-conference for the past two years.
Duenkel looks to complete her high school career with 13 varsity letters. She is a regional finalist long jumper and all-region field hockey player for the Saxons. She is the president of the Spanish National Honor Society, has a 4.1 GPA, and was a U.S. Lacrosse Academic All-American in 2015.
Outside of school, Duenkel is the founder of the faith-based nonprofit, Compassion in Actions, where she has helped to donate over 540 cubic feet of gently used sporting equipment to poverty-stricken nations. She plans to major in business for James Madison University and contribute to a perennial top 20 Division I lacrosse program.