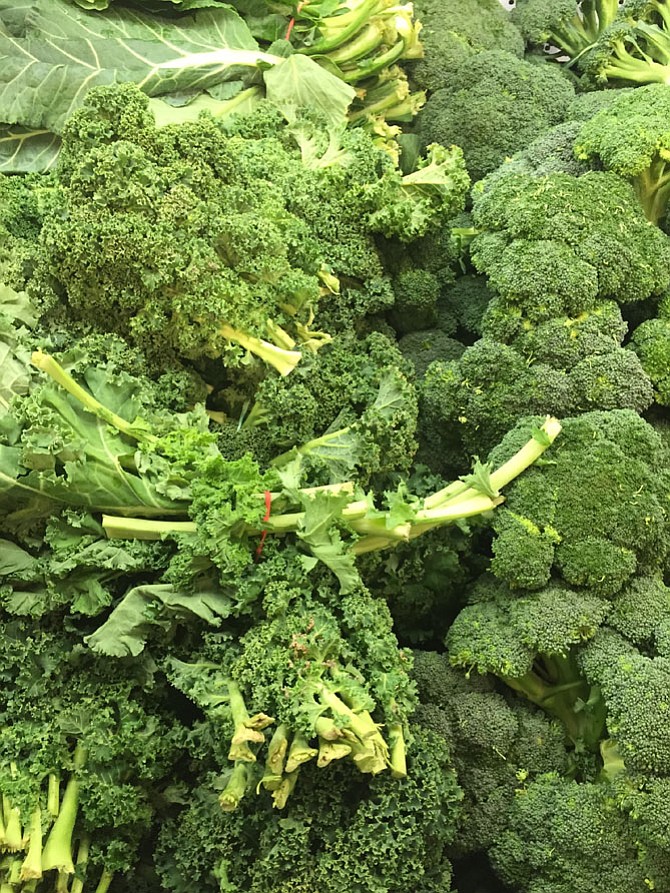 Hearty comfort food doesn't always get the respect nutritionists say it deserves. That's because the image the often comes to mind is artery-clogging, fat-laden fare, but it doesn't have to be that way. And let's face it, when temperatures barely crawl high enough to melt ice on the sidewalk, a dinner of arugula and pine nuts drizzled with olive oil falls flat.
"We really need to eat differently today than July 1. Salad, salad, salad is not going to work when it is freezing, freezing, freezing," said Janet Zalman of the Zalman Nutrition Group. "The first thing that people need is something warm."
Instead, opt for seasonal produce and heady dishes that have been transformed into healthier versions of their former selves, such as brown rice with beans, which Zalman suggests topping with chicken, low-fat cheese or tofu.
Think whole grains and root vegetables that have been roasted and baked. When cooked properly, winter fare is brawny, flavor-infused and nutritious.
"I start at breakfast with an egg-white frittata with turkey sausage, peppers and asparagus," said Randy Johnston, chef instructor at The International Culinary School in Arlington, Virginia.
Consistency plays a role in the winter meal plan. "In winter, I like foods with buttery textures, like squash. I also like grain carbs that keep you warm and are hearty," said Moreno Espinoza, executive chef at Wildfire in McLean. "I also like the full flavors of winter vegetables [like] parsnips, root vegetables, turnips and sweet potatoes.
"In winter, it's all about roasting, baking and braising," Espinoza added. "I like to keep the oven going."
Zalman's go-to winter preparation method for vegetables is to coat them with olive oil and sprinkle them with pepper and fresh herbs before roasting. "If you don't have time to roast, you can also steam them and then sauté them in olive oil " she said. "They caramelize and have more flavor and it's a thousand times more satisfying than steam alone."
One of the keys to a healthy winter meal is making sure it appeases a ravishing cold weather appetite. "Adding a healthy starch like sweet potatoes, brown rice or quinoa will give it body," said Zalman. "You'll be more satisfied than if you ate a salad for dinner and then snacked on cookies and candy for the rest of the night."
"I make savory kale or collards," said Johnson, who also produces a line of gourmet food and sauces called NRJ Spice.
"I find soups very satisfying in winter, [especially] vegetable and lentil soups," said Espinoza. "And I love a good roast chicken when it's cold out."
For those without the time or desire to prepare dinner, Zalman recommends a slow cooker, although she cautioned the countertop appliance often needs a little help to produce flavorful and exciting meals.
"Salad, salad, salad is not going to work when it is freezing, freezing, freezing. The first thing that people need is something warm."

— Janet Zalman, nutritionist
"There are lot of ways that you can add liquid that isn't bland," she said. "You want sauces that are low in saturated fat, but that have a lot flavor. Try chicken broth, vegetable broth, low sugar tomato sauce, even wine mixed with the chicken broth."
For a warm, sweet treat after dinner (or any time), "I always recommend people make real hot chocolate," said Zalman. "By real, I mean unsweetened coco powder, low fat milk and a sweetener like Stevia and Splenda. Heat it on the stove the old-fashioned way. It gives you all those feel good-brain feelings, but for only 100 calories."