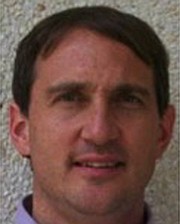 Town of residence: Alexandria
Age: 50
Family: married 3 kids, parents in Alexandria
Education: TC Williams '82: B.S. Systems Engineering University of Virginia '86; Ph.D. Water Resources Engineering, Johns Hopkins University '92.
Offices held, dates: none
Occupation and relevant experience: Water Resources Engineer; expertise in collaborative processes / public engagement.
Community involvement: PTA president & board member – Mount Vernon Community School, Cub Scout leader.
Website:
Email address:
Twitter handle:
Name three favorite endorsements:


QUESTIONS:
What is one issue that defines your call to serve, why does it matter, and how will you tackle it?
I'm vested in ACPS. I grew up in Alexandria and went thru ACPS (TCW '82). After living in other states and countries I returned here in my 30's, and have spent the last 11 years as a ACPS parent with kids currently in elementary, middle and high school. I want to contribute to making sure that my kids and the rest of ACPS's students get top-notch education opportunities like I did a few decades ago. In terms of priorities, redistricting and facilities issues are probably at the top of current concerns with the system's schools bursting at the seams. How will we meet these challenges while remaining committed to meeting the various educational needs of an extremely diverse student population? My long history in Alexandria and within ACPS should help, as will my background in both collaborative processes and systems engineering, and as will my Spanish language skills.
What distinguishes you from your opponent(s) and why should voters choose you?
Three of us are running for three slots from District A. I look forward to working with Bill Campbell, Karen Graf, and the other members of the next board.
How can Alexandria address overcrowding within the current budgetary confines? What ideas and skills do you bring to solving this?
ACPS is already being creative at meeting the needs of its growing student population, but we need more space. The next school board will need to work with the council and with the community to develop funding and facility solutions — from building new schools to expanding existing facilities. My long history in Alexandria and within ACPS should help address these challenges, as will my background in both collaborative processes and systems engineering.
While the majority of Alexandria schools remain accredited, what can be done about continuing problems facing Jefferson-Houston? For incumbents, what lessons have been learned from the problem? For non-incumbent candidates, what would you have done differently?
There are no easy solutions. We need to understand the needs of individual students, and work with the teachers and staff to develop interventions that work. We need to collect data on what's working in our schools and what isn't, and learn from best practices around the city and around the world. We need to make sure that our teachers have the resources and training to implement new strategies and follow-through rather than moving on to the next shiny idea-of-the-month.