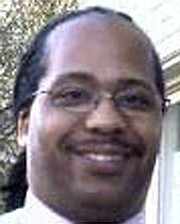 Town of residence: Alexandria
Age: 53
Family: Married 32 years-Ruby, Daughter-Janay, Son-Cameron, Son-Jaquan
Education: Bachelor of Science-Mechanical Engineer, West Virginia University; Master's Certificate-Paralegal Studies, Georgetown University
Offices held, dates: Alexandria City Public School Board, 2012-2015
Occupation and relevant experience: DoD Mechanical Engineer
Community involvement: Early Education Commission, Children, Youth and Families Collaborative Commission, Alexandria Citizen Police Academy, Parks & Recreation Youth Sports Coach, TC Williams Athletic Boosters, Parker-Gray Roundtable Taskforce, Braddock Road Implementation Committee.
Website: billcampbell4schoolboard.org
Email address: campbelw1@verizon.net
Twitter handle: None
Name three favorite endorsements: My wife, my children and the Education Association of Alexandria


QUESTIONS:
What is one issue that defines your call to serve, why does it matter, and how will you tackle it?
Alexandria has a "preparation" gap. This gap affects students before they enroll and when they leave our system. Too many students enter ACPS ill prepared sometimes emotionally and intellectually. This lack of readiness leads to achievement gaps, disproportionate suspensions and continuous intervention requirements. ACPS has historically struggled with necessary interventions and has continued to send students into the world unprepared to be self-supporting and positively contributing adults. Improving the outcomes for our Children with Disabilities, English Language Learners and Free and Reduced Lunch students is what calls me to serve. A multitude of improvements is required: enhanced professional development and support for teachers including quality cultural competency training leading to improved communications, higher expectations and higher efficacy; well designed and aligned interventions; and improved support from parents and our community.
What distinguishes you from your opponent(s) and why should voters choose you?
I started school in the '60s, grew up in the '70s, became a college graduate in the '80s, a father in the '90s and a legal guardian in the 2000's. Having been a fatherless, poor student of color with a speech impediment, I can truly empathize with the struggles that many of our families and students are faced with. Having now served a term on the board, I know the true challenges facing our schools. Significant foundational elements have been put in place that have begun to move our district toward being high achieving. I want to continue our work toward that goal.
How can Alexandria address overcrowding within the current budgetary confines? What ideas and skills do you bring to solving this?
The board's interactions with Council and the work of the joint city/schools Long Range Planning Committee has led to improved trust and agreement as to Alexandria's capacity challenges. In the next 10 years we will need new schools at all three levels. We also need to modernize many of the spaces in our existing buildings. These realities force us to be creative with solutions. We need to look at things such as: moving PreK to independent centers; reprogramming schools perhaps to K-6 and 7-8 or 7-9 for middle school; additional academies for high school off of the main campus and/or a second high school.
While the majority of Alexandria schools remain accredited, what can be done about continuing problems facing Jefferson-Houston? For incumbents, what lessons have been learned from the problem? For non-incumbent candidates, what would you have done differently?
I've been actively involved at JH for the past decade. This school board and Superintendent have clearly identified the primary deficiencies at JH and are addressing each with a systematic and proven approach. We've provided quality leadership; continuous training and support to teachers; using data to pinpoint interventions; provided outstanding learning spaces; and we have worked to garner more support from the existing as well as the gentrifying community. These efforts have led to positive achievement gains which have, in one year, moved JH two years forward in their three-year plan to become fully accredited. Our kindergarten capture rate has increased, enrolled is climbing and community support is on the rise.