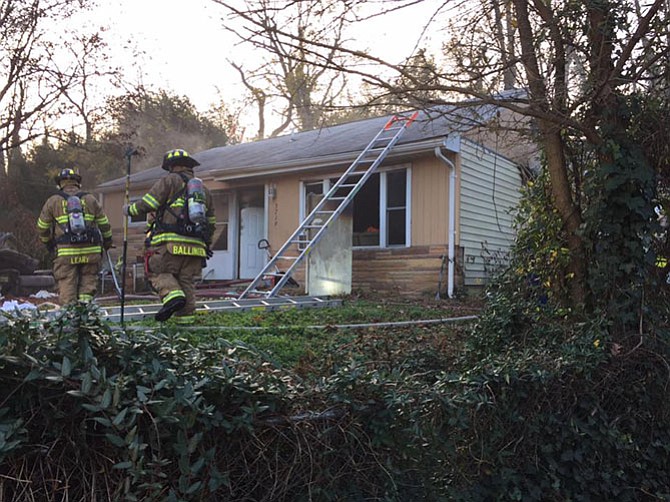 On Saturday, Dec. 3, at approximately 3:47 p.m., Fairfax County Fire and Rescue units responded for reports of a house fire in the 3700 block of Logan Court.
Upon arrival, firefighters observed a one story, single family home with smoke showing from all sides of the structure. Units brought the fire under control. During a search of the residence, firefighters discovered an unresponsive occupant of the home. The occupant, Jack Darris Thomas, 82, was transported to a local hospital with life-threatening injuries. He later succumbed to his injuries. In addition, a family cat perished in the fire.
The fire was reported by a neighbor who saw smoke coming from the home and called 911. One occupant was home at the time of the fire. There was a smoke alarm present, however, it is unknown if it activated. There were no reported firefighter injuries. Red Cross assistance was declined.
Investigation revealed that the fire originated in one of the bedrooms. The fire was accidental in nature, caused by an electrical event involving a wall outlet. A contributing factor to the cause of the fire was the improper use of extension cords and surge protectors. Damages, as a result of the fire, are estimated at $18,750.