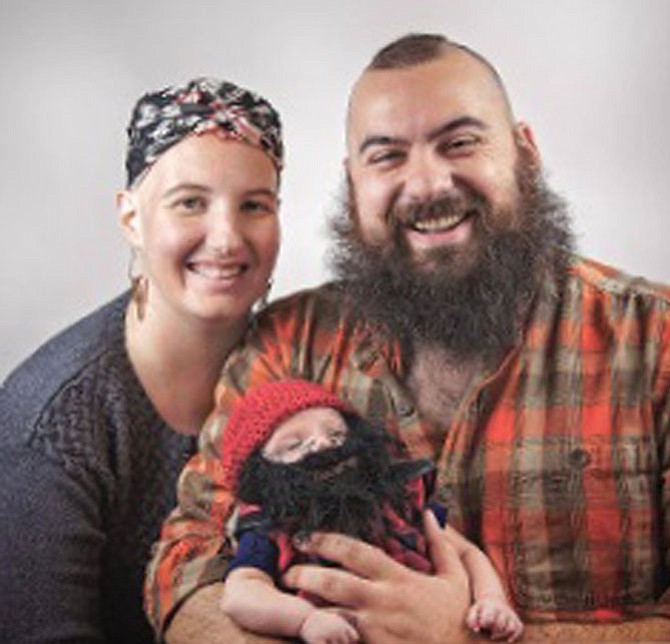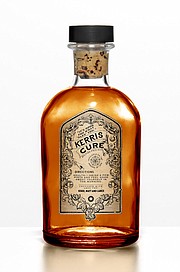 Participating Breweries
Adroit Theory Brewing Company
Adventure Brewing Company
Bad Wolf Brewing Company
Caboose Brewing Company
Capitol City Brewing Company
Corcoran Brewing Company
Crooked Run Brewing Company
Fair Winds Brewing Company
Forge Brew Works
Heritage Brewing Company
Lost Rhino Brewing Company
Mad Fox Brewing Company
Ocelot Brewing Company
Old Bust Head Brewing Company
Old Ox Brewery
Ornery Beer Company
Port City Brewing Company
Pro Re Nata Brewery
Spencer Devon Brewing
Tin Cannon Brewing Company
One week after a special ale was brewed to support her medical and other related costs, Kerri Rose of Alexandria died from cancer.
Rose was first diagnosed with stomach cancer in August 2015. She was well into her pregnancy, and the adenocarcinoma had already advanced to Stage IV.
Kerri and her husband Matt's son Lawrence "Lance" Rose was born two months premature so she could begin chemotherapy.
Casey Jones of Falls Church and Charlie Buettner of Burke, CEO and head brewer of Fair Winds Brewing Company in Lorton respectively, came up with the idea of a beer fundraiser -- Matt is owner of Forge Brew Works in Lorton -- that would add to the Go Fund Me page Kerri had already created.
Jones said donations on the page are close to $50,000. He expects the beer sales to bring in another $25,000. The funds will now to go paying off Kerri's remaining medical costs and then contribute to an educational trust for her son Lance.
The beer, a Belgian Pale Ale called "Kerri's Cure," is scheduled to be released at each of 20 different breweries that contributed to the project on Jan. 29.
Kerri's Go Fund Me page where she's posted about her experience is online at www.gofundme.com/daywalker. Forge Brew Works, located at 8532 Terminal Road in Lorton, will tap "Kerri's Cure" at 1 p.m. on Jan. 29. Fair Winds Brewing Company, located at 7000 Newington Road Suites K and L in Lorton, releases theirs at 2 p.m. For more information www.fairwindsbrewing.com.