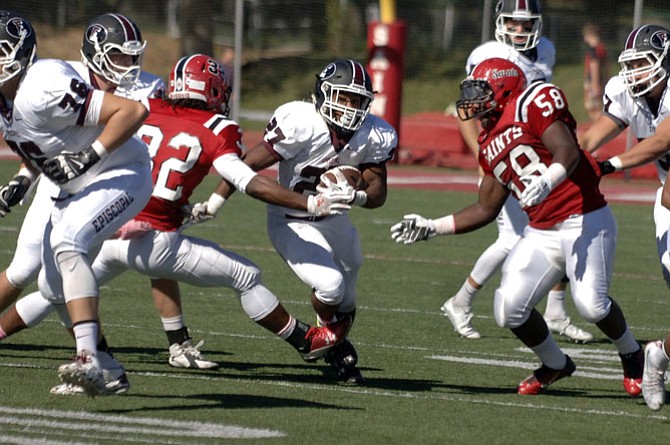 A snowstorm covered parts of Northern Virginia in more than 20 inches of snow during the weekend, according to the National Weather Service, creating a break from competition for local high school athletes.
Episcopal senior Eli Blair-May, a running back for the school's football team and captain of the indoor track team, shared his storm experience via email.
Q: How did the amount of snowfall in your neighborhood compare to what you thought would fall?
A: About a week before the storm I heard about how bad it was projected to be, but I didn't think it would be this much at first. The days leading up storm I felt differently as the city and area started calling for a state of emergency and to really prepare for it.
Q: What, if any, preparations did you and your family make for the storm?
A: My family stocked up on a lot of food and water before the storm hit.
Q: What did you do to pass the time during the storm?
A: I actually brought a few of my friends home with me from Episcopal so we spent a good amount of time battling it out in 2K and watching Netflix.
Q: Did you play in the snow? If so, what did you do?
A: I didn't really play in the snow, but I did walk to a 7-Eleven around midnight, which I enjoyed because it's never really that peaceful out. I enjoyed the calmness of it.
Q: Were you able to exercise/practice during the storm? If so, what did you do?
A: If you consider pushups and sit ups before bed truly exercising, then my friends and I were all for it during the storm.
Q: Are you going to play college football? Do you know where you're going?
A: I am going to play college football. Although, I don't know where that will be this upcoming year.