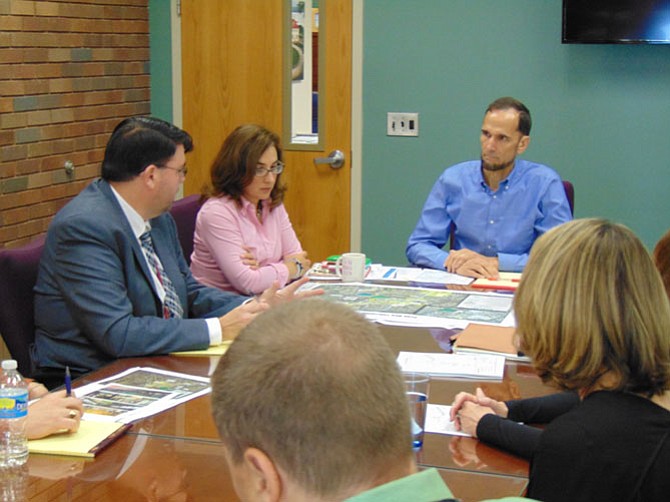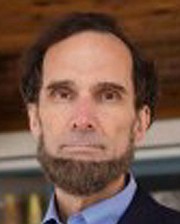 Bio
DANIEL STORCK
Elected to the Mount Vernon District Supervisor seat in November 2015 and began serving January 2016.
Elected as Mount Vernon District School Board member from 2004-2015
Family: Wife of 40 years: Deb. Adult children: Ben; Katie; and Jon. Storck has a twin brother: Mick, who is a psychiatrist. He also has an older brother and two younger sisters.
Education: University of Miami (Ohio); B.S. Finance; M.B.A. Management
Work: Independent business consulting career for health insurance businesses.
Hobbies: Backpacking in the Grand Canyon and other remote rugged areas of the U.S. Storck: "It has been a way to recharge myself from my people-intensive work as an elected official and a business owner."
Board of Supervisors Committee Appointments:
Vice chair, Audit Committee
Co-chair, Community Revitalization and Redevelopment Committee
Intergovernmental Advisory Committee Appointments:
COG Chesapeake Bay & Water Resources Committee
Virginia Association of Counties
Fort Belvoir Advisory Board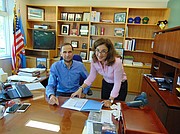 Daniel Storck was elected Mount Vernon supervisor last November, replacing 28-year veteran Gerald Hyland, who retired rather than run for an 8th term. Storck, represented Mount Vernon on the School Board for 11 years before being elected to the Board of Supervisors. His 4-year term, representing 121,000 Mount Vernon District residents, began in January.
In a recent interview, Storck discussed beginning his term of office by first focusing on the budget, staffing his office, and establishing a quick response system to his constituents.
Recognizing that he inherited an office that was occupied by Hyland for almost three decades, one of his first priorities was to build a personal staff that blended the old with the new. That meant bringing on new staff as well as taking advantage of experienced hold-over advisors in his office and among the many advisory appointees on commissions and boards.
Former Chief of Staff Brett Kenney left for North Carolina and a new job there. Storck in turn promoted former Hyland aide Christine Morin, as his new chief of staff. New personal office staff hires include: Allison Miessler, Donna Slaymaker, and Jeanene Harris. Standards of official conduct and ethics have been drawn up for his staff as well as a detailed standards policy memo written by Storck for all his advisory committee appointees. Reflecting his commitment to get and stay on top of the extensive development going on in his district and elsewhere in the county, Storck will soon bring on a full-time staff specialist in land use planning.
Q. This is just the first half of your first year, and things can and will change, but so far what has been your biggest challenge and biggest surprise?
A. "My biggest challenge was to influence the budget, including supporting full funding of our schools. We did and I played a key role in the debate given my extensive experience with the school budget. In addition, I influenced the thinking on several other important issues such as expanding support for our policemen, and I supported placing the meals tax on the ballot as a referendum. On the latter issue it gives us a chance to go to the voters this November and ask them to pass it so we can fund our schools and other needs by an estimated $96 million. We very much need to diversify our funding base and this is one way to do it.
"As for my biggest surprise, it is the breadth and depth of issues I have faced so far. There is no training period. You have to do your homework from the very beginning. It is a challenge but also an opportunity through the budget process to affect the quality of life of many residents and I look forward to it every day."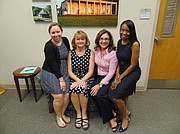 Q. Up until now what have been your top five priorities that you are working on?
A. "(1) Expanding my communications and outreach to my constituents. I have a good start on this area of emphasis. This includes issuing a monthly newsletter, involvement in social media and producing newspaper and online articles and editorials. In addition, I have expanded my availability to my constituents including evening and weekend hours. I have set high standards for all my staff to assist me in responding within two days to constituent inquiries. This coming September I will be hosting an open house.
"(2) Fully funding Mt Vernon District schools, which was done this recent budget cycle.
"(3) Enhancing public safety including support in the budget for more patrol officers; improved police/community relations, a new south county police station.
"(4) Accelerating transportation improvements, including: Richmond Highway expansion; Embark bus and metro improvements.
"(5) Community and business development improvements and expansion. We need to revitalize distressed properties and expand opportunities for health-related jobs and tourism through new initiatives that I will be working on this summer.
"In addition to the above priorities I am also working on the following project areas:
"Lorton Development such as: adaptive reuse of the former prison; improvements to Lorton road; steps to close the construction debris landfill and start the recycling facility; and maintain the momentum to make the Workhouse Arts Center a successful opportunity for the region.
"Increase funding for mental health services.
"Minimize and where possible eliminate the excessive noise created by planes and helicopters, and working with our congressional representatives to realize federal policy changes necessary to do so.
"Continue to support the recent progress in reducing the homeless problem, and working on developments such as 'North Hill' which will provide a mix of market rate and affordable housing.
"Improve and expand stormwater management such as, for example, repairing the Quander road park outfall and restoration of the streambed and many other related projects.
"At the state level there are a number of priorities that I want to work on with our state counterparts, including but not limited to: poor funding of preschool and K-12 schools, change construction development proffer limitations which stand to make development more difficult and expensive; change our antiquated income tax system that doesn't allow direct funding for our county, and in contrast allows almost 80 percent of our tax dollars to be spent elsewhere in the state.
Q. What would you like to say is your overall commitment as you begin the second half of your first year in office?
A. "My number one priority is to engage deeply and frequently with the people of Mount Vernon, provide timely outstanding constituent service as we continue to build an ideal community to grow and live. We are here to make a difference for each and every resident and get things done."