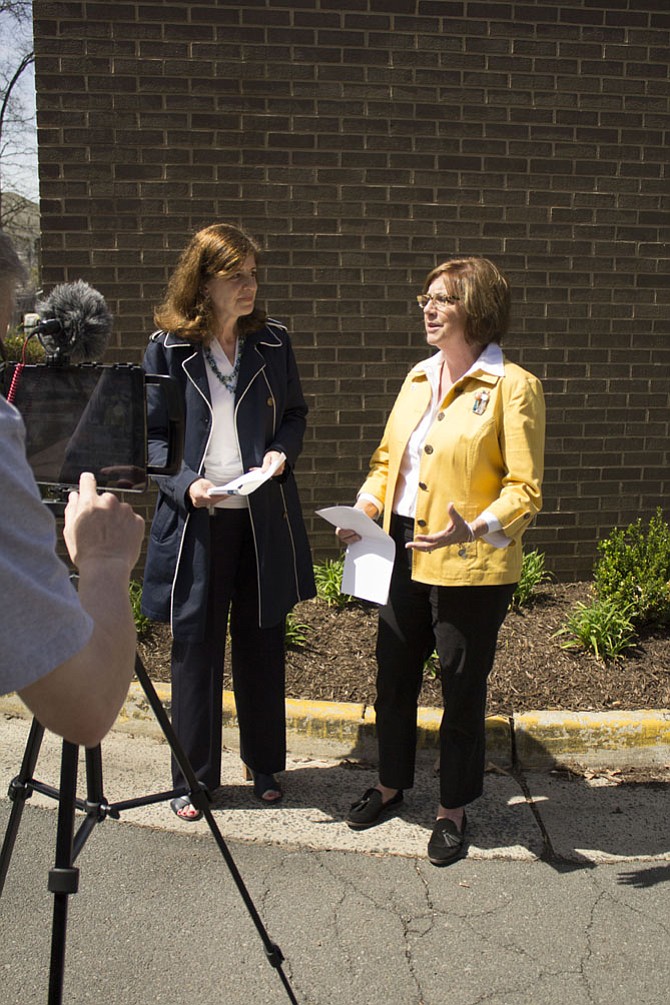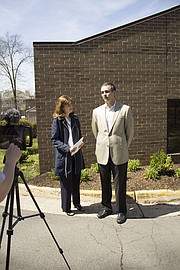 "The cost of living here puts housing out of reach for so many people." — Kerrie Wilson, Cornerstones
The number of homeless people on the streets of Fairfax County reached a record low this year.
The Fairfax County Office to Prevent and End Homelessness counted 964 homeless people in the Fairfax County and Falls Church area on the night of Jan. 25 during its 2017 Homeless Point In Time Count. It is the first time that fewer than 1,000 people were reported homeless during the nine years the county has been collecting the data for the report.
The count covers people who are literally homeless – those who are in shelters, in time-limited transitional housing programs, or unsheltered and living on the street or in vehicles. Of those counted this year, 474 were people in families, including 286 children, and 490 people were single individuals, including 155 older adults ages 55 and over.
The first count in 2008 reported 1,835 homeless people, which means the homeless population during the count has decreased by 47 percent.
The results were announced on Wednesday, April 5, outside the Embry Rucker Shelter in Reston by OPEH Director Dean Klein and Kerrie Wilson, CEO of Cornerstones, a nonprofit organization that serves people in need of food, shelter, affordable housing, childcare and other human services.
THE PROGRESS in reducing homelessness in the county was attributed to helping those in need find affordable housing in the area.
"The cost of living here puts housing out of reach for so many people," Wilson said. "That is essentially the real problem we have here."
The Office to Prevent and End Homelessness and its partner organizations take a "housing first" approach to helping those in need. This method first offers permanent, affordable housing as quickly as possible for individuals and families experiencing homelessness. Then, supportive services and connections to community-based resources are provided in order to keep people in their housing and avoid returning to homelessness.
"The goal of reducing homelessness has two dispositions," said a man who was staying at the Embry Rucker Shelter. He requested to remain anonymous. "If you're a homeowner and don't like homeless people in your midst, that's one end of the spectrum," he said. "The other is a nurturing and caring disposition where people don't want the homeless to suffer. We're not all working towards the same goal."
This philosophy of helping the homeless become self-sufficient is embraced at the Embry Rucker Shelter, which is operated by Cornerstones.
"Nobody should be raised in a homeless shelter," Wilson said.
But her organization would rather keep clients in the shelter longer until they can find a housing arrangement that works in order to keep them from slipping back into homelessness.
Her organization, Cornerstones, often relies on shared housing where it matches homeless individuals to be roommates and sets them up with landlords who offer affordable housing arrangements.
These opportunities are few and far in between and will become more challenging in the years to come for its homeless individuals.
This is because the county has relied on housing resources for its homeless single population in the past from the U.S. Department of Housing and Urban Development, according to Klein. But this resource is at risk.
The Trump administration plans to significantly reduce HUD's funding from $46.9 billion in 2017 to $40.7 billion in 2018, a 13.2 percent cut, according to the U.S. Office of Management and Budget.
"We need more housing," Klein said. "We recognize that federal housing reductions are looming. We are very concerned about what that may mean and the impact that could have on the progress that we've made in the community."
Klein's office will also take a hit locally.
The Office to Prevent and End Homelessness is set to lose $200,000 in funding next year in order to balance the county's fiscal year 2018 budget.
THE DECREASE in OPEH's advertised fiscal year 2018 budget will prevent it from using motels as a last resort housing options for families with children who are experiencing homelessness when shelters are full or when individuals have medical needs that make a shelter facility inappropriate, according to the county's advertised budget plan.
"It would really eliminate some of the flexibility needed for our system and providers," Klein said. "Often times, our shelters are full. With that, we need other flexibility to make sure people and families aren't living on the streets."
Still, Klein remains hopeful despite the challenges ahead.
"We saw a significant decrease in the number of homeless families … we see that our single population continues to be a huge challenge to not only help them to secure employment but also to help them to get housing," Klein says.