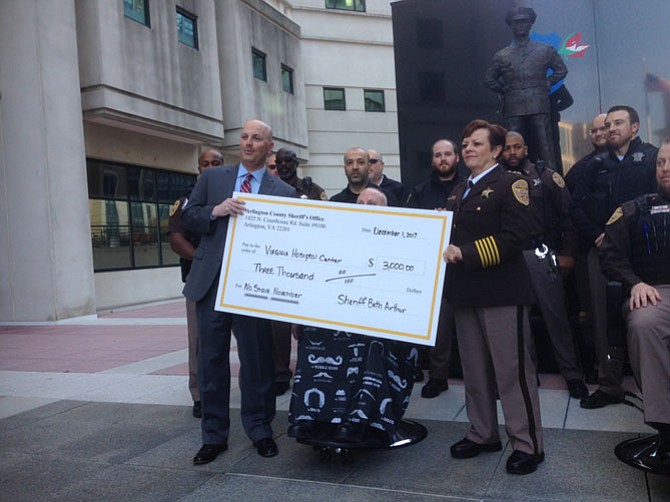 Arlington — The impact of cancer on many throughout the world is devastating, so Lt. Rob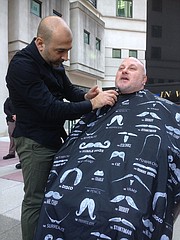 Lutz of the Arlington County Sheriff's office came up with the idea for No-Shave November in his office, and managed to talk 58 fellow officers to join in the effort, raising $3,000 for the Virginia Hospital Center Foundation to use for for cancer prevention, research and education.
"Everybody knows somebody with cancer," said Lutz as he sat in the temporary barber chair outside the Arlington Courthouse on Friday, Dec. 1. "We wanted to raise awareness and funds," he added.
They incorporated the help of Hasan Gurel, who owns InStyles Barber Shop around the corner, and all the participating officers had their turn in the chair for the 10-minute procedure. The Arlington Sheriff's Office does not allow beards, so even if the officers had gotten used to the stubble, they had to take a turn in the chair.
Sheriff Beth Arthur supported the fundraiser. "It's been a great opportunity for us to work together," she said.