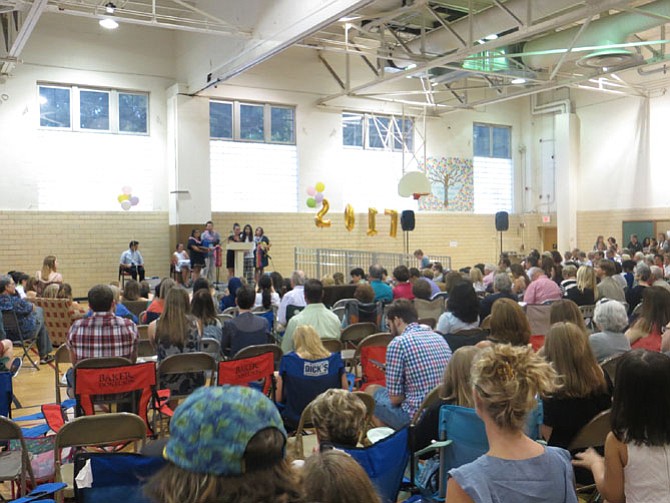 H-B Woodlawn Secondary Program is a little different. It only makes sense that the graduations are unique as well. There are no caps and gowns. There are no valedictorian speeches. With less than 100 graduates, the whole senior class gathered around with their teachers who shared anecdotes about each of them at the school on Tuesday, June 20. Some stories evoke laughs, others tears. Nearly all of them end in a hug.
Every graduate was a story. Adam Duvede came to the school as an exchange student from Sweden and always offered keen observations on things other students and staff took for granted. According to teacher Graham McBride, he was also a great volleyball player.
For Ethan Sattler, the school was a refuge. His teacher, Teri Doxsee, said that family tragedy forced him to step up in his home life, but that he persevered and will be attending Brown University. Doxsee said some of her favorite memories of Sattler are their frequent discussions about politics and the changing roles of technology. At the graduation, Doxsee gave him a very old calculator as a reminder of those talks.
Casey Robinson, principal of H-B Woodlawn, said this diversity of students and all their individual stories makes it impossible to broadly catagorize any graduating class.
"This was a great class," said Robinson, "lots of unique individuals. It was a dynamic group; always lively and fun."
For Robinson, this class was special because they had started as sixth graders the same year she joined the school as an administrator. Robinson said there's something special about a graduation for students that she's seen change and really get to know.
"They were adventurous and spirited," said Robinson, and remembering some of the mischief noted, "they always loved to push the envelope."