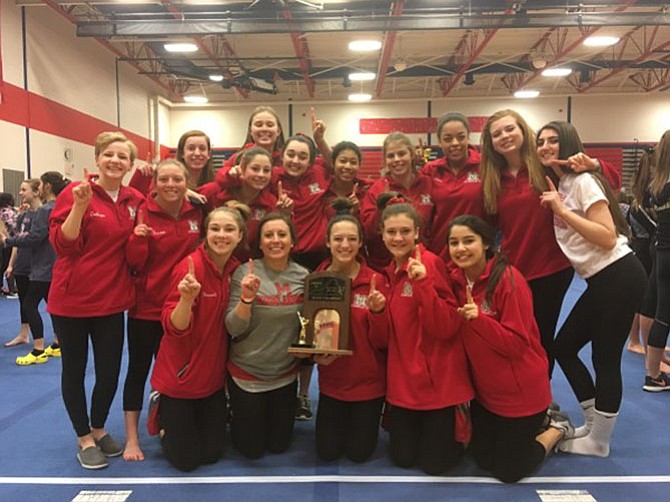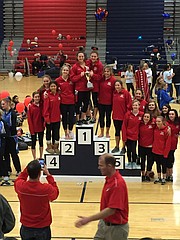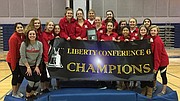 The McLean Highlanders girls gymnastics team won its second Virginia state championship in the past three years, edging runner-up Colonial Forge to claim the Virginia 6A team championship on Feb. 17 at Patriot High School in Nokesville. This year's victory was preceded by earlier first place finishes in the 6A North Region and Conference 6/Liberty District competitions, completing a 2017 "trifecta" for the gymnasts. The team was recently honored by the introduction of a Resolution in the State Legislature with an "expression of the House of Delegates' admiration."
The Highlanders are led by their coach, Courtney Lesson, who guided the team to its first state title in 2015. At States, the Highlanders finished with 146.575 points besting the scores of any team competing in the 6A or 5A State Championship. Colonial Forge claimed the title of runner-up 6A State Champion with 145.6 total points. The Highlanders were led by Junior Samantha Simon, who posted the top 6A scores on uneven bars (9.525), balance beam (9.85) and floor exercise (9.7) and added a 9.35 on vault. Junior Carolyn Brown-Kaiser, the only Highlander to have also competed in the 2015 State Championships, posted the team high score of 9.55 on vault and strong marks in each of the other events (9.425 on beam and floor and 8.625 on bars). The other meet competitors who helped the Highlanders claim the title included Junior Anna Brower, Senior Hanna Farson, Freshmen Frances Osugi and Tara Stewart, and Sophomore Sara Vavonese.
The Girls Gymnastics Team is the first sports team in McLean High School's 62-year history to have repeated as state champions. Several of the gymnasts said they will be back to work next season and hoping to add to the supply of hardware in the team's trophy case.