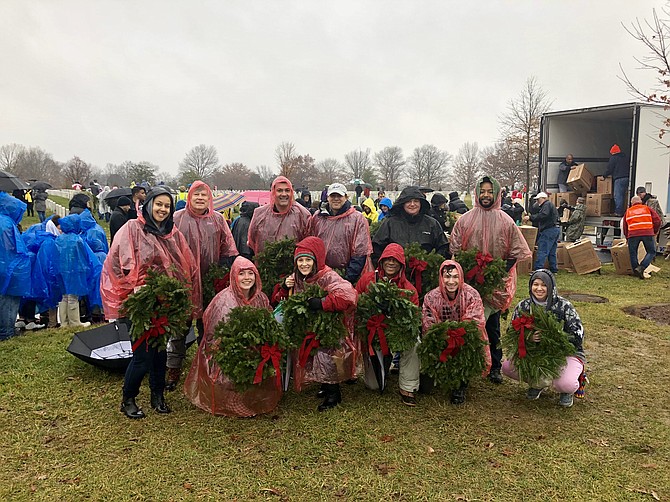 The Founder and CEO of DMI, Jay Sunny Bajaj, and nearly two dozen employees, gathered to place wreaths on the grave markers of fallen soldiers at Arlington National Cemetery on Saturday marking Wreaths Across America Day. DMI's participation in the national event is an annual tradition for the Bethesda-based global mobility services and digital transformation firm.
"During the holidays and throughout the year, DMI staff believe it is critical to remember fallen heroes and teach our children about the sacrifices made by America's veterans and their families," said Bajaj. "This event is our employees' way of saying thank you to generations of American servicemen and women for their important contributions in preserving this country's freedoms."
DMI's defense clients include the U.S Army, U.S Air Force, Navy, DISA, Coast Guard, and the U.S. Department of Defense, as well as Fortune 500 customers. According to John Epperly, DMI's executive vice president of Defense and National Security, who is also an officer in the Virginia Army National Guard, this year's ceremony was especially poignant.
"America marked the 100th anniversary of the armistice that ended World War I last month. More than 100,000 Americans lost their lives and citizens must never forget," said Epperly. "I truly appreciate how DMI actively supports those employees, like myself, who choose to serve our nation in the armed forces."