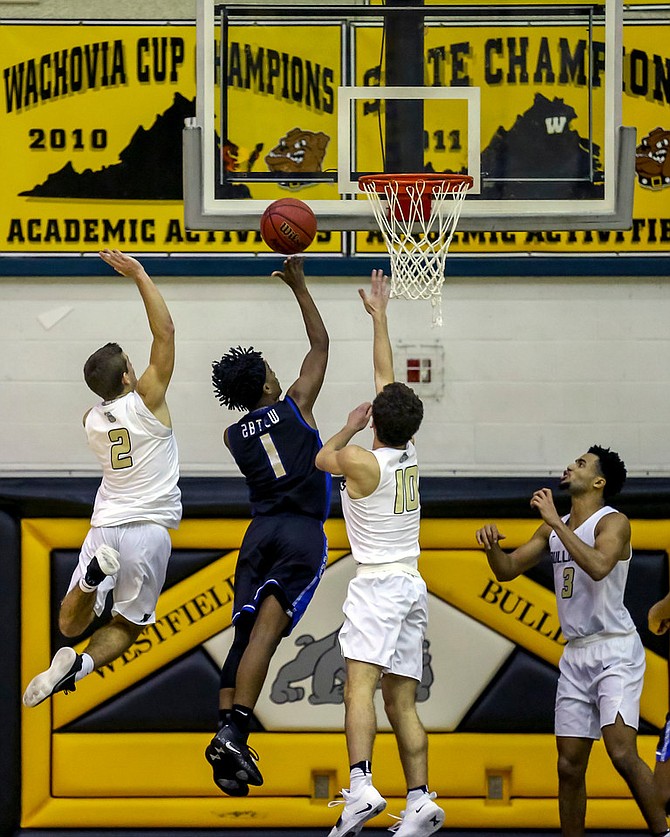 The Fairfax Rebels played a non-conference game with the Westfield Bulldogs on Dec. 14. The Rebels scored 18 first quarter points while Westfield scored 10. Fairfax had six players score a basket, including four three pointers.
In the 2nd quarter Westfield scored 16 points with five players scoring in the quarter while Fairfax added 14 — decreasing the Bulldogs deficit to just 6 points at halftime, 32-26.
In the 3rd quarter Fairfax added 15 more points and held Westfield to 11 points. The Rebels had three players connect from long range giving them a comfortable 47-37 advantage going into the final quarter.
However, the 4th quarter belonged to the Bulldogs. Sam Johnson and Marshall Reed paced the home team with 7 points each and outscored the Rebels 18-8. Reed's desperation shot at the buzzer would have given Westfield the win, but the ball was still in his hands as time expired, sending the game to overtime.
In the overtime, both teams remained deadlocked after each scored 6 points, sending the game into double overtime, 61-61.
In the second overtime Fairfax outscored the Bulldogs 6-3 and held on to a 67-64 win. Fairfax improved to 6-1. Westfield remains winless in its first four games.
Fairfax was led by Josh Abtew's 18 points. Anthony Smith added 14 and Daniel Mbangue added 12. Westfield's Marshall Reed scored a game high 25 points, Sam Johnson added 11 and Tahj Summey scored 10.