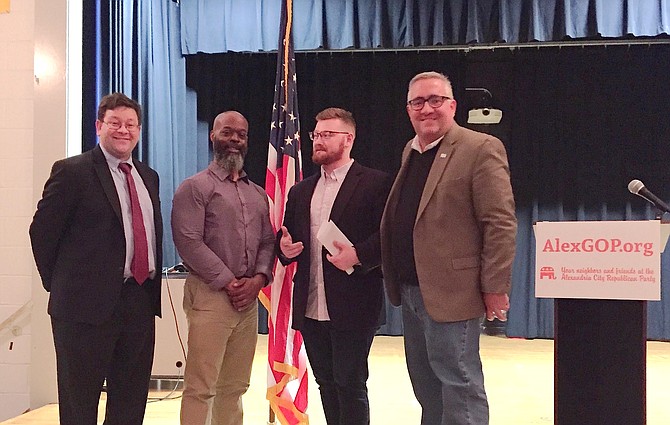 Mike Ginsberg, co-founder of Suburban Virginia Republican Coalition (SUVGOP), was the guest speaker at the February meeting of the Alexandria Republican City Committee (ARCC).
Ginsberg discussed his organization's recent formation and opportunities for the region's various GOP organizations to share information and find synergy. He shared survey results that suggest ideas and strategies for upcoming campaigns to improve connections with voters.
Alexandria's representatives to the Virginia House of Delegates and Senate are Democrats and are up for re-election in 2019. ARCC Chairman Sean Lenehan said that the GOP will likely have challengers to the incumbents and they should be announcing their candidacies soon.
ARCC (at www.alexgop.org ) is the local branch of the national Republican Party. Alexandria Area Young Republicans (AAYR) can be found at www.alexyrs.org .