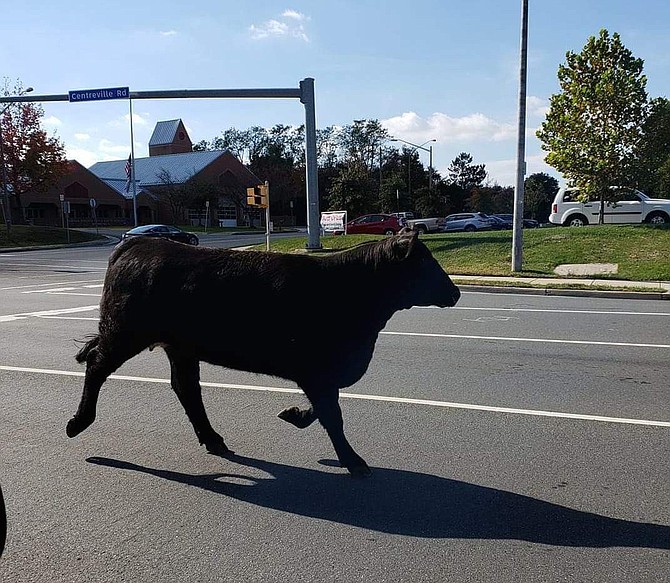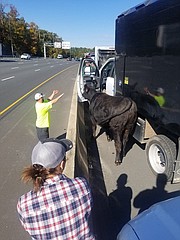 "We are glad to have her back," said a spokesperson for Frying Pan Farm Park. On Nov. 2, Fairfax County Park Authority posted the following on their Facebook page: You've heard about the cow jumping over the moon, but how about wagons, Jersey walls and guard rails? That's what happened when a Frying Pan Farm cow went for a lunchtime stroll on Monday.
Frying Pan Farm Park had purchased the 20-month old purebred Black Angus cow from Virginia Tech two days earlier. She was under routine quarantine at the farm when she jumped over a 3.5-foot-tall wagon during stall cleaning. Fairfax County Police Department and Fairfax County Fire and Rescue Department were immediately notified and joined farm staff in pursuit of the 1,200-pound heifer.
Hokie sprinted through the Herndon area, surprising onlookers as she jumped over guardrails and Jersey walls to evade capture. With the help of some Good Samaritan drivers, we were finally able to capture the agile cow on a Route 28 exit ramp – 2.5 miles from home. Thanks to the entire community for coming together to ensure the safe return of our newest cow.
Farm staff is working to acclimate Hokie to her new home and have increased security measures to prevent the surprisingly nimble cow from escaping again.