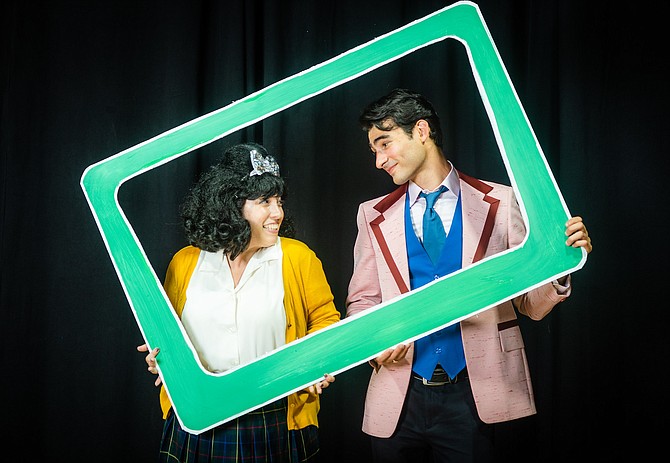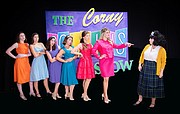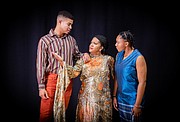 Where and When
Reston Community Players present "Hairspray" at Reston CenterStage, Reston Community Center, Hunters Woods Village Center
2310 Colts Neck Road, Reston. Performances: Oct. 19 through Nov. 10, 2018. Oct. 19, 20, 26, 27, Nov. 2, 3, 9, 10, 2018 at 8 p.m. and Oct. 28 and Nov. 4 at 2 p.m. Tickets: $24-$28. Call 703.476.4500 or visit http://www.reston...">www.restonplayers...
With uber-catchy songs such as "You Can't Stop the Beat," ballads like "Without Love," and soul-rich numbers like "I Know Where I've Been" punctuated with high energy dancing and fantastic characters, "Hairspray" will be coming to Reston courtesy of the Reston Community Players.
Winner of eight Tony Awards including Best Musical, "'Hairspray' has an important message too. It doesn't just entertain," said Paul Tonden, Artistic Director, Reston Community Players. "It deals with things like race, body image and generational issues. It's all about being loved and accepted for who you are."
"Hairspray" is set in early 1960s Baltimore. A captivating teen, Tracy Turnblad, wants to dance on TV's most popular program; "The Corny Collins Show." Others, however, think of Tracy as a social outcast not worthy of dancing on the big TV show. And if Tracy does appear on the show, will her big dream of dancing with her heartthrob happen? Will she be able to integrate a TV network in a time when only white kids appeared?
Erich DiCenzo, "Hairspray's" Director/Choreographer said he "wanted to direct this show because of one word: relevance. It seems that our world is not moving as fast as the ambitious, brave, and determined characters that we find in 'Hairspray.'
"It is a show that promotes acceptance and advocates for equality, without becoming preachy," explained DiCenzo.
With a cast of nearly 30, the Reston Community Players production will have "intricate choreography, live video production, and surprise scenic and costume elements to 'wow' audiences," added DiCenzo. Music direction is by Kirsten Boyd
Dana Robinson portrays Tracy Turnblad. "Tracy is absolutely a dream role. The character inspires me, as a performer, to be fearless and unapologetic onstage. It's moving, inspiring, and a great deal of fun all at the same time." "Hairspray's" soulful center is the character Motormouth Maybelle played by Bruni Herring. "Audiences can expect to be transported to the 60s where they will be reminded of the times - big hair, vibrant costumes and music that will make you want to tap your feet to the beat."
Matthew Jake Lefler portrays the character Link Larkin, Tracy's love interest. "The themes of 'Hairspray' are still very relevant today. The overarching message throughout the show of 'acceptance for who you are, not what you look like' is something that I think we should all keep in mind."
Get ready for RCP's "Hairspray;" to be both entertained and inspired.
Reston Community Players present "Hairspray" at Reston CenterStage, Reston Community Center, Hunters Woods Village Center
2310 Colts Neck Road, Reston. Performances: Oct. 19 through Nov. 10, 2018. Tickets: $24-$28. Call 703-476-4500 or visit www.restonplayers.com.