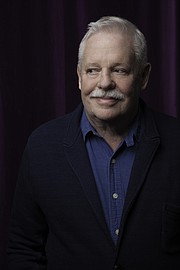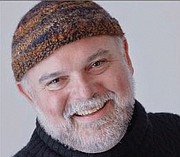 Where and When
Reston Community Center presents Armistead Maupin at CenterStage, 2310 Colts Neck Road, Hunters Woods, Reston. Sunday, Oct. 21 at 7 p.m. Tickets: $20 (Reston), $30 (Non-Reston). Call 703-476-4500 or visit http://www.reston...">www.restoncommuni.... Note: ADA accommodations available.
Continuing its long-standing commitment to bring renowned, world class entertainment to its intimate theatre venue, master storyteller and award-winning author Armistead Maupin will be appearing at CenterStage to speak about his trailblazing life.
Over the past four decades, Maupin has taken his own life's journey and turned it into the groundbreaking "Tales of the City" series as well as numerous novels and award-winning television miniseries. Coming to Northern Virginia, Maupin will read from his memoir titled "Logical Family." He will also participate in an on-stage conversation with Paul Michnewicz, arts and events director, Reston Community Center.
"Armistead Maupin wrote a weekly series for the San Francisco Chronicle beginning in 1976 which delighted readers," said Michnewicz. "The story revolved around a mysterious and beloved mother-figure, 'Anna Madrigal,' who nurtured her ragtag tenants. When the mystery was finally revealed, the public discovered it had been sympathetic to a leading character who was transgender. Armistead Maupin had America hooked.
"Before we used the alphabet to identify them, Armistead Maupin brought us a full range of three-dimensional LGBTQ characters," added Michnewicz. "His books were then turned into an award-winning television mini-series starring Olympia Dukakis and Laura Linney. America has grown up on his stories and now it is time to hear the story behind the author himself."
Michnewicz indicate he "will be interviewing Maupin from the stage during which we will hear many great stories about his life. He will read passages from his book "Logical Family." Afterwards, the CenterStage audience will be able to buy his book and have it signed by the author.
"Maupin used his razor sharp storytelling skills to reveal the complicated and fascinating lives of the full spectrum of the LGBTQ community and to reinforce the fundamentally human commonalities we all share. His entertaining and uncompromising stories helped change the course of our country," said Michnewicz.
"Last year, Danica Roem became the first openly transgender person to be elected to the Virginia General Assembly. I see clear lines from Maupin's Anna Madrigal character to the success of Roem," noted Michnewicz. "Maupin opened the doors through which Danica Roem and others have fully entered American life; to serve, to contribute, to take part in their communities."
Adding to the timelessness of Maupin's visit, Netflix has announced development of a re-make of Maupin's "Tales of the City" books with Dukakis and Linney re-creating their roles and with Ellen Page.
Reston Community Center presents Armistead Maupin at CenterStage, 2310 Colts Neck Road, Hunters Woods, Reston. Sunday, Oct. 21 at 7 p.m. Tickets: $20 (Reston), $30 (Non-Reston). Call 703-476-4500 or visit www.restoncommunitycenter.com