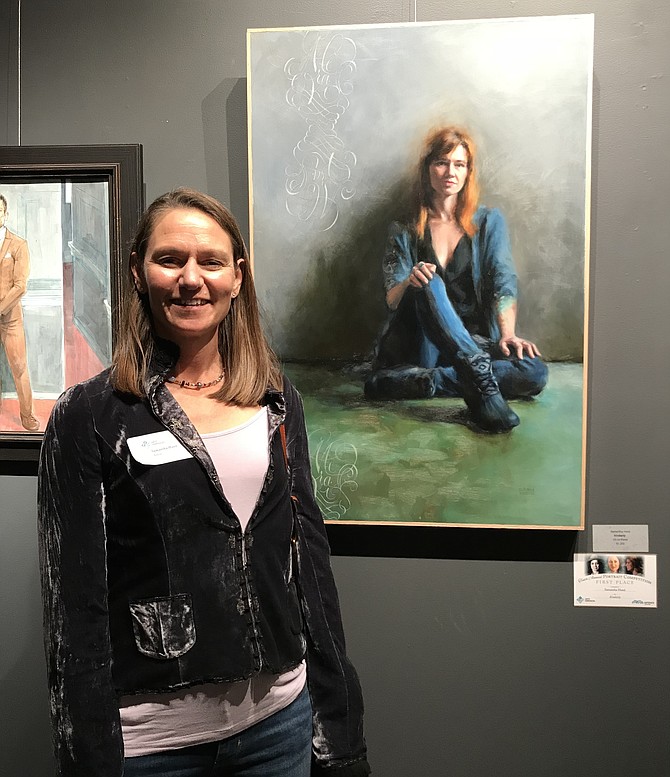 Arts Herndon announced Samantha Hand the First Place winner in their "10th Annual Expressions Portrait Competition/Exhibition" for her work "Kimberly," juried into the competition and judged by acclaimed local impressionist painter, Jill Banks. Hand is not a newcomer to the Arts Herndon event, having had her oil painting portraits selected previous years.

Hand tells on her Facebook page that formal renaissance portraits from the 1500s inspire her recent portrait series. She poses contemporary dressed models, "who have renaissance features" for her works, and then adds her signature scrollwork, seen in "Kimberly" or Latin typography to the completed painting.
Arts Herndon is a nonprofit organization that operates ArtSpace Herndon located at 750 Center Street, in the center of the established Herndon Arts District. It is a premier destination for the arts, having developed a reputation for exhibiting and offering for sale, works of distinction by local, regional and international artists of acclaim.