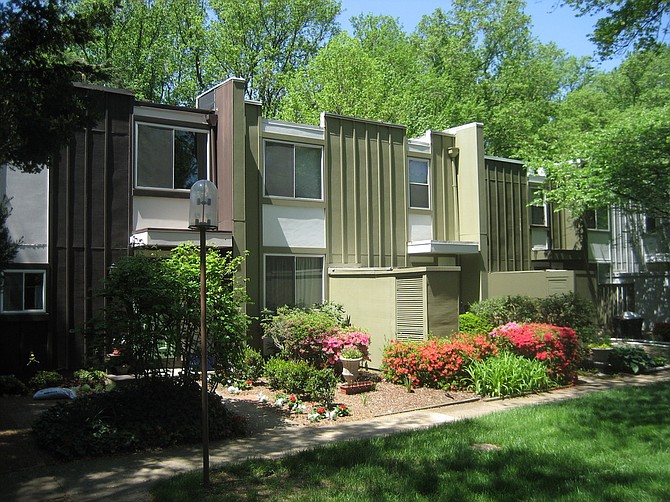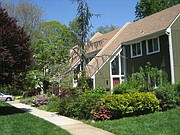 Forest Edge Cluster will celebrate its 50th Anniversary with a party open to all current and former residents on Saturday, Sept. 22, 2018, at 6:30 p.m.- 8:30 p.m at Findlay Hall, St. Thomas à Becket Church. This is a family event with raffles, door prizes and light refreshments. RSVP by email to forestedge@gamil.com by Sunday, Sept. 16.
Forest Edge Cluster is one of the oldest clusters in Reston as well as perhaps the only one that has established a tradition of an anniversary celebration every ten years. In addition, the party invitation is extended to anyone who has ever lived in the cluster. This gives it a reunion-like atmosphere and encourages exchanges about stories of tot lots construction, snowstorms and volleyball tournaments. Earlier parties were held at the Reston Community Center, but the last two parties and this big 50th celebration are held at St. Thomas à Becket Church, which is adjacent to the Cluster (which houses the rectory for the parish).
The first homes built by what was then Gulf Reston were eleven houses known as the "flat tops" for their flat roofs. That architectural style was abandoned for a composite design that was used in a varied form for the ninety-six remaining homes on Forest Edge Drive and Greenmont Court.
North Shore Drive, Wiehle Avenue and Baron Cameron Avenue provide the borders. The cluster takes its name from the buffer of trees and creeks surrounding the neighborhood so that there is a tucked away "in the forest" feeling.

Two families have lived in the Cluster from the first day: Jean Rich on Forest Edge Drive and Bob and Lila Ensign on Greenmont Court. Many other residents have stayed for more than forty years, and some have seen their children move back into the cluster. Some well known former residents include Emory Rucker, for whom the Reston Homeless Shelter is named, and Angus King, current United States Senator from Maine.

In the past, Robert E. Simon has been a special guest and the one who cuts the celebratory cake. His presence will be missed this year, but a cake, donated by Edibles Incredible whose owners reside in the Cluster, will still be cut. There will be door prizes and reminiscing and lots of sharing, all to enhance the cluster's community spirit.
For more information about the party, write to ForestEdge50@gmail.com.