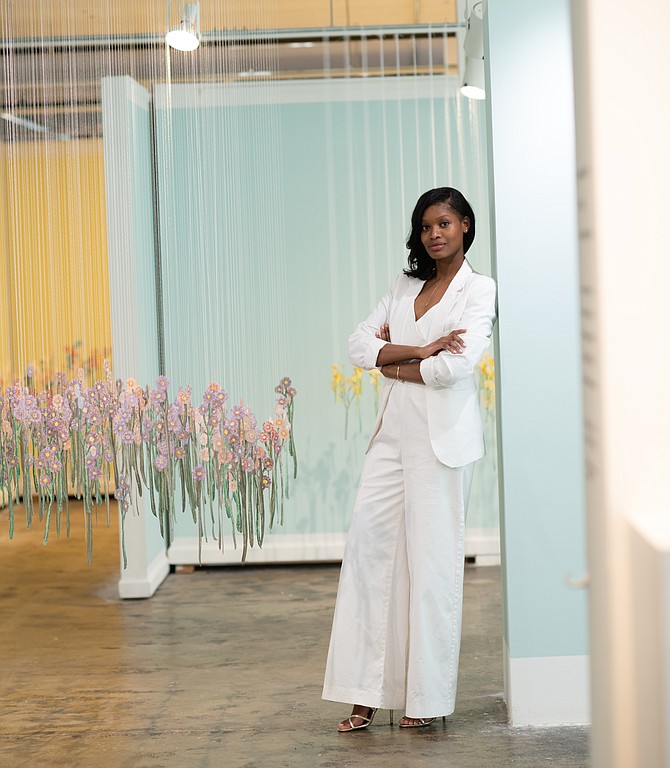 It's new. It's utterly different. Become part of singular outdoor art being created. It's the Workhouse Mural Project and Festival presented by the Workhouse and curated by Ackshun Jackson.
"This inaugural mural project will transform our main outdoor space into a massive public art gallery, brought to life by the creative energy and skill of our region's muralists," said Ava Spece, CEO and President, Workhouse Arts Center. "We believe both our artists and their bold, large-scale style of art will appeal to audiences. We're excited to produce this type of festival, rarely seen outside large urban centers like Baltimore, Richmond, and Washington, D.C."
The one-day Mural Project is the first mural project of its kind in Fairfax County. It will showcase the creativity of artists from Virginia, Maryland and Washington, D.C. whose primary art form is mural painting. The event will provide guests with the opportunity to meet and greet the muralists, watch them create new works of art.
The Workhouse Mural Project will be outdoors with live painting, live music and performances, food trucks, cash bar with non-alcoholic beverages, and local vendors. For those over 21, there will be craft beer and wine for purchase.
"We are excited to add the Workhouse Mural Project and Festival to our roster of programs and events. This project will expand the Workhouse Art Center's reach and educate both our community and the Fairfax County region on the incredibly vibrant culture centered around creating murals," said Jaynelle Hazard, Director of Exhibitions, Workhouse Arts Center.
"Murals are important. Like other forms of art, they encourage the viewer to slow down, they serve as collective thought spaces and create dialogue. The mural art form and practice is a key part of our campus' history with many examples of prisoner-created murals still visible outside of some of our historical buildings," added Hazard.
"Public art is one of one of the oldest, most powerful mediums ever created," said Ackhum Jackson. "As we move into art's future, we are going to guide it in the correct direction and make it as fun as possible."
"This will be a perfect opportunity to watch art being created while also enjoying live music from bands and DJs, while also exploring other artists' work in our 'artist alley,'" said Spece. "We're very excited about the Mural Project and Festival. We invite you to join us to experience this unique event."

Where and When
Workhouse Arts Center presents the Workhouse Mural Project and Festival at 9518 Workhouse Way, Lorton, Aug. 3, 2019 from 3 to 9 p.m. Admission is $20; parking on the Workhouse campus is free. Detailed Workhouse Mural Project and Festival information including artist bios and images and tickets availability call 703-584-2900 or online at www.workhouseart.org/muralproject. Note: The Workhouse asks that guests drink responsibly.