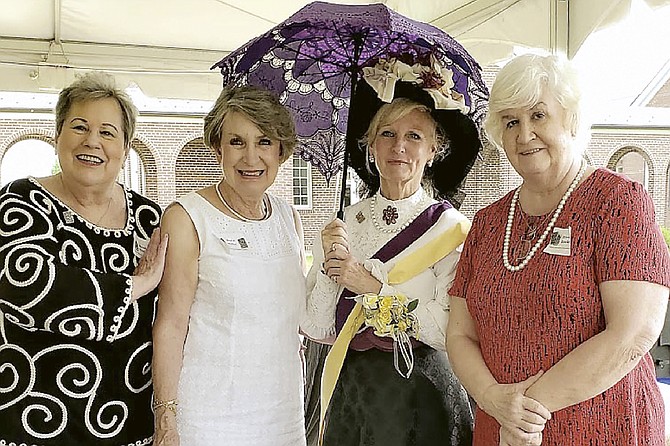 Members of the Commonwealth Republican Women's Club (CRWC) joined with other Republican women from across Virginia at the historic Workhouse Prison Museum in Lorton to celebrate the 100th anniversary of Congressional passage of the 19th Amendment to the U. S. Constitution granting women the right to vote. The event was sponsored by the Virginia Federation of Republican Women (VFRW).
Attendees were reminded of the history of the peaceful suffragists who silently protested in front of the White House for the right of women to vote. They wore eye-catching purple, white and gold sashes. The women were imprisoned in the Workhouse Prison in 1917. Word of their imprisonment helped galvanize interest in giving women the vote.
Though the Democrat-majority Congress had defeated the amendment, when Republicans gained the majority in 1919, the legislation was passed.
CRWC is the Alexandria chapter of both the Virginia and the National Federation of Republican Women (VFRW and NFRW). CRWC encourages local women of all ages to become more politically involved by helping support and elect Republican candidates to public office at the local, state, and national levels. The club also has a conservative book club and organizes activities to support charitable organizations. More information is available at www.alexandriacrwc.org.