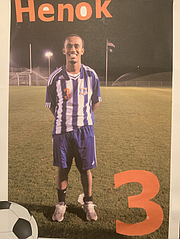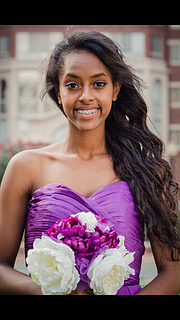 A 24-year-old man is facing charges for the murders of two Ethiopian-Americans that occurred on consecutive days in December 2016, reports FCPD Media Relations Bureau. On the evening of Dec. 22, 2016 officers responded to the 6400 block of Blarney Stone Court in Springfield after 22-year-old Henok Yohannes was found dead inside his home with gunshot wounds to his upper body. Early the next morning, officers responded to the 9500 block of Cordwood Court in Springfield, when 22-year-old Kedest Simeneh was found dead in a backyard with a gunshot wound to her upper body.
Detectives from Major Crimes Bureau determined early in their investigation that the murders were related and not random acts of violence. Evidence was presented to a grand jury in March 2017 resulting in indictments against Yohannes Nessibu for two counts of homicide and two counts of using a firearm in the commission of a felony. Both victims were determined to be associates of Nessibu.
"We will strive for justice in these cases and we will not give up. No matter the distance, no matter the obstacles," Major Edward O'Carroll said.
Prior to being indicted, Yohannes Nessibu had left the U.S. for Ethiopia. He was taken into custody by Ethiopian authorities in February 2019 and ultimately transferred back to the U.S. on May 3, 2019.
The investigation was conducted by the Fairfax County Police Department's Major Crimes Bureau. The United States thanks the Ethiopian Security Service, Federal Police and Attorney General's Office for their professionalism and cooperation. Substantial support was also provided by the U.S. Embassy in Addis Ababa, Ethiopia, the FBI Washington Field Office's Violent Crime Safe Streets Task Force in Northern Virginia and the Justice Department's Office of International Affairs in coordinating the extradition of Nessibu.