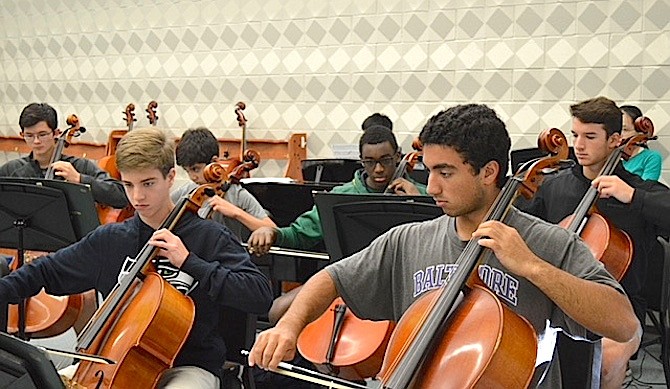 The Langley High School Orchestra will present their "Fur, Fins, and Feathers" concert on Tuesday, Oct. 22, at 7 p.m. in the Langley High School auditorium.
The orchestra will throw you back to the eighties by performing "Eye of the Tiger" arranged by a former Langley Orchestra student. As "The Lark Ascending" is played, a slide show featuring birds will be shown. Camille Saint-Saëns' famed "Carnival of the Animals" will put you right in the middle of a zoo as it presents sounds from a myriad of animals such as lions, elephants, hens, and sea creatures. Beautiful and vibrant multimedia artwork of wildlife will be displayed, created by a talented Langley High School student. "Of Glorious Plumage" illustrates birds at both rest and flight and will be played following the "Carnival of the Animals."
The orchestra will additionally play "Spirit, Stallion of the Cimarron" – a piece from the 2002 Dreamworks Animation film and composed by the acclaimed Hans Zimmer. Hans Zimmer will also be featured as the students will play music from "The Lion King." This Walt Disney Pictures film received two Academy Awards for its impressive music and the Golden Globe Award for Best Motion Picture and recently was remade into a live action film in the summer of 2019 which makes it a fitting piece for this performance. Langley Orchestra will add to this celebration of animals by playing "The Falconer" by Doug Spata and "The Speckled Hen Overture" by the award-winning composer, William Hofeldt.
A hospitality table with reception refreshments will be right outside of the auditorium, thanks to the Langley Orchestra parents. This concert is free to the public and is intended for all ages – especially elementary and middle school students. Appropriate costumes are encouraged for all performers and audience members. Animal lover or not, come support your local high school and enjoy the performance.