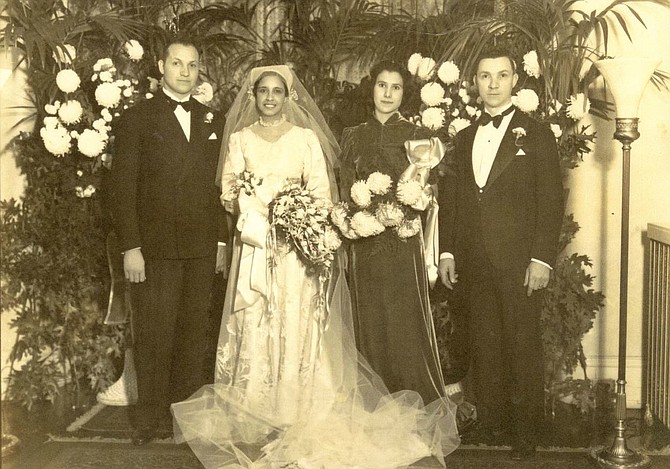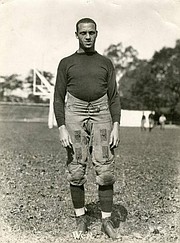 Charles Fremont West was known to friends and family as "Pruner" West. He was an exceptional person who had many opportunities to excel in sports and in academics, but instead chose the fields of academics and medicine.
African Americans in Alexandria will remember Dr. Charles Fremont West who served their community for 50 years. He served them well. Prior to him becoming a doctor, his community did not know the contributions he made in college. He attended Washington & Jefferson (W&J) College in Pennsylvania in the early 1920s. He did well in College and in sports. He played football, baseball and track and field while attending W&J College.
In 1922 he was the only African American on his College team that played in the Rose Bowl game. His life was threatened when a lynch mob met his team on the bus and threatened to hang him. Fortunately for Charles, the mob could not identify who he was because he was just as fair in complexion as they were.
Charles was chosen to compete in track-and-field events in the 1924 Olympics that was held in Paris, France. He obtained his passport on June 1, 1924 to travel to Paris for the Olympics. He was a formidable track man who threw the javelin, competed in broad jump and ran the 100 yard dash and the 440. W&J paid for his travel and expenses to France. While in Paris, he qualified to compete with the team, but France officials refused to admit him.
When Charles returned to the United States, he was offered a spot on a professional football team, the Akron Pros. He chose to attend medical school instead at Howard University. With little or no money, he worked his way through school by coaching Howard's football team. He graduated from Howard University Medical School in 1928.
The 1932 Alexandria City Directory listed Dr. Charles F. West as a medical doctor living at 405 North Alfred Street. In 1936, Dr. West married La Verne Gregory, who was a Latin teacher at Dunbar High School. Throughout his medical practice in Alexandria, he and his wife lived at several addresses in Alexandria including 1006 Cameron Street. West continued his practice in Alexandria and served as the athletics team physician for Parker-Gray High School. He was also known for his specialized care for patients who had tuberculosis. Due to the care of his patients and research in tuberculosis, Dr. West was the first doctor to own and operate an X-ray machine in Alexandria.
With failing health, Dr. West retired in 1979 and died later that year on Nov. 24, at the age of 80. He and his wife were living in Washington, D.C. at the time of his death. His wife, La Verne had a career as a University professor. She died in Fairfax, Virginia at the age of 80 on March 15, 1987.
They had two children, Charles N. West and Linda West-Nickens. His daughter Linda and her son live in the Northern Virginia area.
Charles Fremont West was born in Washington, Pennsylvania in 1899 to William B. and Hannah Thomas West in a farming community. His sister, Ethel, reminisced about her brother's childhood when he used to outrun the family horse.
Charles was an exceptional man. He received numerous awards that included a 1978 Howard University Medical Alumni Association citation for his years of practice, and a 1973 award for community service from the Alexandria Urban League. He lived his life to the fullest.
Char McCargo Bah is a published author, freelance writer, independent historian, genealogist and a Living Legend of Alexandria. She maintains two blogs, http://www.theotheralexandria.com and http://www.findingthingsforu.com.