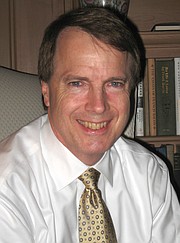 David Meyer
I am running for re-election as Fairfax City Mayor to continue the transformative work we have achieved during the last three years. The current pandemic has challenged our community in unprecedented ways – now is the time for experienced, seasoned leadership to ensure that, when our community comes out of this crisis, we will be in a strong position, locally and regionally.
I have served our community for more than 30 years – currently as the City's mayor for the last three years – and as a City Council member for eight years. Previously, I was my civic association's president, the FHS PTA president, a director for Historic Fairfax City Inc., co-authored a history of our City, and led a citizen coalition to save and create Historic Blenheim. Professionally, I am a retired career federal senior executive.
I believe accomplishments matter. While being mayor, we adopted a new Comprehensive Plan, garnered $650 million in new private-capital investment, and secured $129 million in new transportation funds, including $20 million for our City's trails. We have continued our conservative, financial management of citizens' tax dollars by renewing our AAA bond rating, increasing our reserve fund, and maintaining the second-lowest overall tax burden in Northern Virginia. Our City services (curbside trash pick-up, snow and leaf removal, and police and fire/EMS) are unsurpassed in our region, and our schools are nationally ranked. Working with all citizens, I pledge to continue the positive trajectory for our City as a superior community, regionally and globally.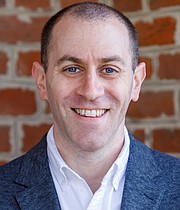 Mark Angres
I am running to be the next Mayor of Fairfax City. The current pandemic has hindered my ability to meet many of you. I felt it was our responsibility as citizens to stay home to protect the health of our entire community. So I welcome this opportunity to tell you about myself.
Fairfax is a wonderful place to call home, and my wife and I are delighted to raise our family here. However, I believe we're in need of a fresh voice. Fairfax deserves a leader who listens. Only when our elected officials work with each other collaboratively, and truly listen to the voices of our residents, can the City reach its full potential. As vice-chair of the City Planning Commission and former chair of our Board of Architectural review, I believe I am uniquely qualified to drive consensus and understand the planning challenges facing the City in the coming years.
We should further invest in the education of our youngest children by establishing a more robust Pre-K for all programs. Imagine if the City, itself, was prepared to help our parents and children return to normalcy after this pandemic. We also need to be thoughtful, yet open-minded, in the further development of the City so that we are in position to be economically successful in the future. Finally, we have an obligation to the entire community to address the serious housing needs in the City and region at large. Please support me so we can work for Fairfax together.