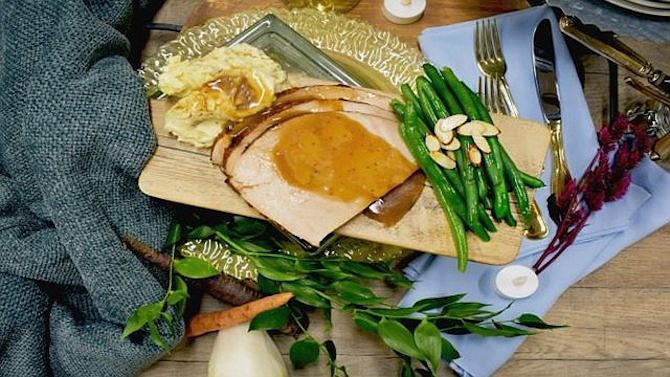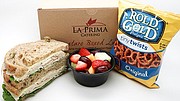 La Prima Catering is your source for safely prepared fresh food. Locally owned and operated for more than 34 years, La Prima Catering, https://www.laprimacatering.com/, now offers a variety of options for businesses and families to enjoy delicious meals.
As the coronavirus pandemic forced the cancellation or postponement of many events, La Prima Catering has pivoted and is now providing Family Bundle and Individually Boxed Meals with reduced minimums. They can also provide no-contact delivery or curbside pick-up.
As a leading caterer in the region, La Prima Catering emphasizes quality and healthy food products using sustainable business practices. Their sustainable practices as well as eco-friendly partnerships keep La Prima Catering focused on the needs of their customers where they frequently exceed expectations.
Executive Chef Kyle creates delicious fare inspired by fresh ingredients and International flavors. Browse the menu at https://www.laprimacatering.com/#jumpto-menu The menu features a number of seasonal and locally-grown items from Groundworks Farm, all at no extra charge to you.
Your holiday meal, Thanksgiving, Christmas, business or family gathering, in person or virtually, can be fully catered by La Prima Catering. A successful event is not just the food! La Prima Catering can provide everything you need, including service personnel, to make your next event or celebration memorable. The menu offers a selection of seasonal appetizers, soups, salads along with turkey and all the fixings. Complete your meal with any of their many homemade dessert options.
The Daily Dish by La Prima Catering, is a new flexible lunch program for your team to enjoy a delicious, affordable and nutritious meal safely without leaving the office or their home if working remotely. Different menu options are available daily, just check out their website or contact Karla at kazachi@laprimacatering.com to discuss how this innovative program can fit your office's needs safely.
Family meals are available with packages for five guests starting from $59.99. Choose from the weekly specials like chicken provençal, pulled turkey bbq with rolls, fajitas, grilled skewers and Cajun chicken.
Or stock up your freezer with fresh meals options made from local ingredients, like cheese pinwheel lasagna, chicken chorizo taquitos, egg strata, classic baked ziti and special side dishes. These meals are fully cooked and delivered cold, with reheating instructions so you can reheat at the convenience of your busy family's schedule.
La Prima Catering will work with you to design menus accommodating dietary needs including gluten free, nut allergies, vegetarian, plant-based meals and other dietary restrictions.
La Prima Catering continues to offer a superior catered experience for their clients through teamwork, integrity and commitment to quality and excellence. They will always deliver a top quality, fresh, delicious and sustainable catered experience with each order.
La Prima remains flexible, efficient and customer-driven, with superior quality at reasonable prices.
https://www.laprimacatering.com/
301-477-3510 / 301-807-1128