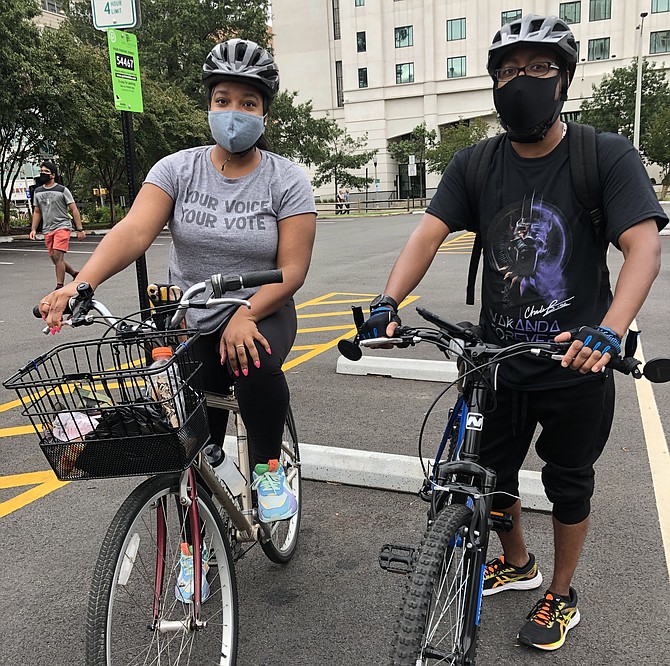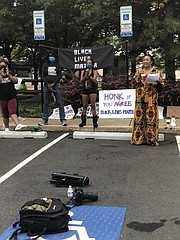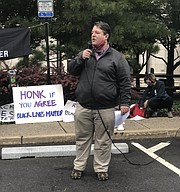 Jim Moore was looking out his shop window on Saturday, Sept. 26, to catch the Black Lives Matter Ride that was supposed to come by his shop in Hall's Hill. The 14-mile ride was to look at Arlington's history from a different perspective: the Black history perspective. Many Arlingtonians don't know how segregated Arlington was. Or how neighborhoods that are increasingly gentrified, like Hall's Hill, were enclaves of formerly enslaved people who managed to build houses and lives — and fire stations — despite White Arlington blocking them from well-paying jobs, schools, and even the sewer system.
Arlington for Justice, promoting a more equitable system of justice in Arlington, sponsored the ride with partners Moms Demand Action, Black Parents of Arlington, Virginia Coalition for Transforming Policing, We of Action (WofA), APS Reform and others.
The ride began at Drew Elementary School (3500 23rd St. S.) and ended at 5 p.m. in front of the county courthouse (1425 N. Courthouse Road), with speeches and refreshments. It featured important sites like Penrose and Freedman's Village, the Cherrydale Drug Fair counter and Stratford High School, two places anti-segregationists fought for integration, and the segregation wall in Hall's Hill which separated White neighborhoods from Black ones.
The purpose of the ride was to call attention to racial injustice and the need for criminal justice reform in Arlington.