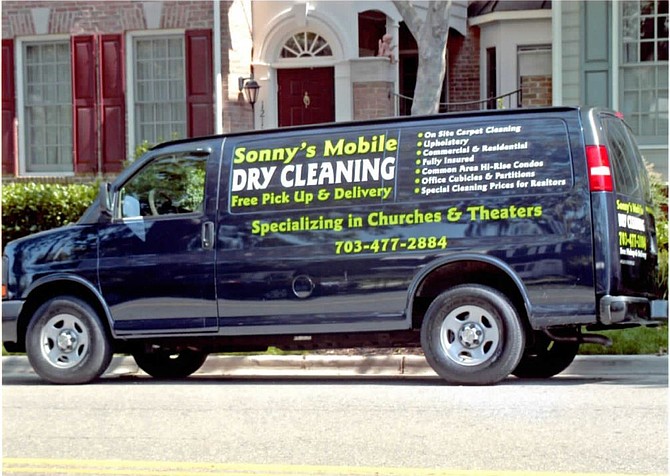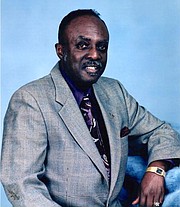 On Dec. 22, 2020 at the Inova Hospital in Leesburg, Va., one of Alexandria's successful African American businessmen succumbed to Covid-19. William "Sonny" Duke was well-known in Alexandria for owning five dry-cleaning businesses.
As a child, Sonny helped his parents in their businesses. His parents explored different businesses, a restaurant, M & M Beauty Salon and Virginia Valet Cleaners. In 1941, Sonny's parents concentrated on the Virginia Valet Cleaner's business. At the age of thirteen, Sonny worked with his mother at their cleaners and his father drove Star Cab. At the age of eighteen, his parents made him plant manager of the dry cleaner's facility in Lincolnia, Va.
When polyester, wash-and-wear became fashionable, customers no longer brought their clothes to the cleaners. Sonny and his mother were forced to close their business in the 1960s. During that period, Sonny began working in other dry cleaners. While he was working for other drycleaners, he learned about the business and saved enough money to buy his own dry cleaners; he saved $1,500 to open one, called "Sonny's Cleaners" around the 1980s. His shop was located at 3860 Mount Vernon Avenue. He took great pride in the business, and was a hands-on businessperson.
Every day, Sonny would dress in a crisp white shirt and a three-piece suit with a lapel pin, the shape of a coat hanger. He would open his business at 6:30 a.m., and he would not leave until 8 p.m. Sonny would personally clean his customers' clothes though he had employees to do the job.
He was very successful in his business. In his heyday, he operated five dry cleaning businesses: Mount Vernon Ave; Arlandria, South Washington Street; King Street; and Duke Street. Sonny's Mount Vernon Avenue location was where all the clothes were sent to be cleaned. He had the top-of-the-line dry cleaning machines. His business averaged about 500 to 600 pounds of clothes a day from the five dry cleaning stores. As time went on, Sonny reinvented his business to a mobile dry cleaners. Sonny's Mobile Dry Cleaning business was a free pickup and drop off service.
With health issues in his seventies, Sonny started slowing down; it was becoming more difficult for him to manage his business, so he closed the doors to his cleaners. He was in the dry cleaning business for over sixty years.
William Harold "Sonny" Duke was born on July 28, 1937 to Clarence and Laura Duke. He was their only child. At the time of Sonny's birth, his parents were living at 1006 Oronoco Street. Sonny's father had migrated to Alexandria from North Carolina. His mother was born in Fairfax, Va.
Sonny's parents taught him everything they knew about managing a business. Both his parents lived into their 80s; his mother died in 1987 and his father died in 1989. His parents lived at the Ladrey Senior High-rise Apartments in Alexandria. They were members of Mount Pleasant Baptist Church on Lincolnia Road.
Sonny was a charismatic individual. He married his first wife, Gracie Lee Allen in 1954. They had two children, Wanda Clarise Duke Kyler and Linda Ann Duke. He married three times, but each one ended in divorce.
Sonny's success in business is a model for many African Americans. He loved what he did and he learnt his business skills from his elders. Sonny was a dedicated hard working businessperson. He dressed for success and he never gave up – that was who Sonny was.
Char McCargo Bah is a published author, freelance writer, independent historian, genealogist and a Living Legend of Alexandria. She maintains two blogs, https://theotheralexandria.com/ and https://findingthingsforu.com/.