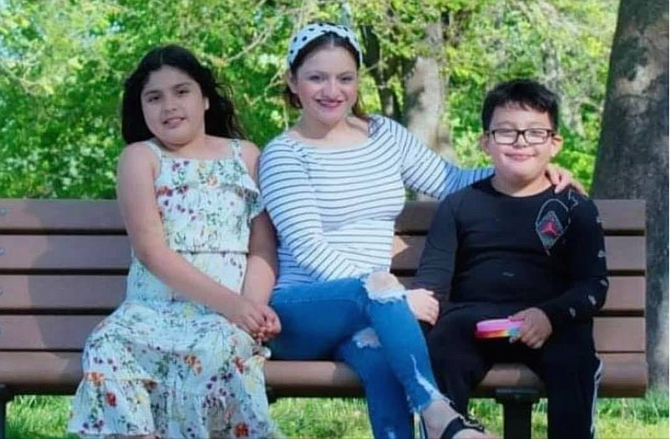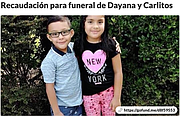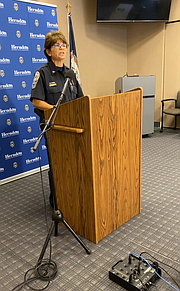 The families of two young Town of Herndon children, a boy and girl, slain with their mother Saturday morning, June 19, are devastated by the triple homicide and the loss. On June 19, Carlos Gutierrez organized a Go Fund Me for Dayana Gutierrez, 12, and Carlos Josué, 9. In Spanish, Carlos asked that people pray and give them strength and comfort to bear such a heavy load.
A fourth person connected to the murders died by suicide at a commercial parking garage in Reston Town Center early the same morning. According to Anthony Guglielmi, Director, Public Affairs Bureau Fairfax County Police Department, police arrived at the garage before 6 a.m. Saturday morning. "While talking to officers, the man made statements referencing potential harm to individuals located at [a] home in Herndon," Guglielmi said. Reston Town Center is an unincorporated area covered by FCPD Reston Station.
"That's when HPD [Herndon Police Department] was contacted and assumed the Homicide investigation," Guglielmi said. "The man jumped around 6:30 a.m.," he said.
During an HPD news conference, held Saturday afternoon, June 19, Herndon Police Chief Maggie DeBoard said the statements by the male subject in Reston prompted FCPD to reach out to Herndon Police to perform a wellness check at a residence located in the 500 block of Florida Avenue.  According to DeBoard, after a preliminary investigation and assistance from neighbors, HPD officers entered the home where they "discovered a very horrific scene.
"The bodies of three individuals who were victims of an apparent homicide were discovered inside," DeBoard said.  She confirmed the victims as one adult and two juveniles, members of the same family. DeBoard said the Office of the Medical Examiner was involved.  She added that the male [in Reston] who died had a "personal relationship" with the adult victim.
Fairfax County's victim services unit was dispatched to Herndon to assist with family affairs and support services for extended family members, according to Guglielmi, the FCPD spokesperson.  
"I think we will close this fairly quickly," DeBoard said.  "I can tell you for sure that there are no public safety concerns at this time."
Erlinda Gutierrez told the Washington Post the deceased were Claudia Menjivar, 34, and her children, Dayana Gutierrez, 12, and Carlos Josué Gutierrez, 10. Gutierrez described   Menjivar to the Post as "a good mom…a hard-working girl. She didn't have problems with anybody." Gutierrez said her brother used to be in a relationship with Menjivar and is the father of the two children. She said police told her brother a gun was involved.
DeBoard said that HPD officers exposed to the scene received support from the FCPD Peer Support Team and resources HPD has in place in the town. According to Deboard, since juveniles are involved, it "truly makes it a very difficult case for us to deal with." She noted that many of the officers have children, and the department worries about the exposure, wanting to make sure they are "whole and healthy." "They are getting the assistance that they need to continue to work this traumatic event and cope with the exposure to trauma...but this was a bad scene," she said.
DeBoard said their hearts grieve for the victims' family and friends, especially as the murders happened the day before Father's Day. 
Guglielmi expressed similar sentiments on behalf of FCPD. He said, "Our condolences go out to the family on this tragic incident, and thoughts are with the Herndon community as we all attempt to seek answers as to how this man could have committed such a devastating act of violence."
As of Monday, June 21 10:20 p.m. Go Fund Me, Recaudación para Dayana y Carlitos cited $3,095 raised of the $20,000 goal.
More like this story