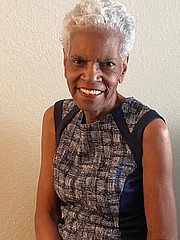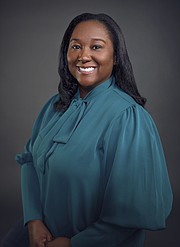 Back in 2014, the City of Alexandria honored the descendants of the Freedmen's Cemetery, located at Washington and Church Street. Most of the individuals that are buried there fled from slavery or persecution during the Civil War. Some of the family members that came to Alexandria were William Henry Diggs, Lois Diggs Davis' paternal second great-grandfather, and his family.
During the research process in 2008, Lois and her brother, Frederick, were interviewed about their family history. The family history interview had an impact on Lois. She decided to pursue her family history in order to bring her family together for family reunions. She also wanted to share the 150-year-old history of the Diggs family in Alexandria.
In 2012, Lois gave her first family reunion at Richard's house – Lois' brother. There were about 65 people. Then the following year, another family reunion and 150 people attended. In 2014, there were 300 people. After the reunions, she put together family stories and pictures and produced a photo narrative book on their family. Out of her love for her family history, she posted their stories on social media. She received emails from unknown relatives throughout the United States that wanted to connect their Diggs family to the Virginia family and to attend the Diggs' reunions.
Now at the age of seventy-nine, Lois is training her great niece, Shavonne Diggs Perry, the granddaughter of Lois' deceased brother, Julian Diggs and his deceased wife, Frances Euille Diggs. Frances is the cousin of the former Mayor of Alexandria, William D. Euille. Shavonne will soon step into her great aunt's shoes as the family historian. Although she lives in Atlanta, Georgia, she welcomes that role as the keeper of her Virginia family's history.
Lois Diggs Davis was born on Dec. 18, 1941 to Julian Diggs and Mabel Gaskins. Julian had thirteen children: Lois, Thomas, Frederick, Irving, William, Richard, Michael, David, Norman Shanklin, Julian Jr., James, John and Mary. Lois' family lived at several locations in Alexandria, which included 1445 Duke Street from the time Lois was born until she was five-years old. Then her family moved to 1015 Quaker Lane and from there, they moved to the rear of 107 Woods Lane and then finally to their new home at 3407 Woods Ave., where Lois lived for fifty-seven years. She retired five years ago as director of corporate sponsorship and conventions of the National Community Pharmacist Association in Alexandria, Va.
After losing several of her siblings, Lois feels a strong need for their family history to be passed down to the next generation.
Her second great-grandfather, William Henry Diggs, was born around 1821, and made his way to Alexandria with his family from Prince William, Va., just before the Civil War began. He made a better life for himself and his family. In 1865, he was listed in Alexandria's property tax list as paying fifty dollars on his house. Stories of William and his descendants in the last 156 years can now be shared among his twenty-first century descendants because of the work his second great-granddaughter Lois has done.
Her second great-grandfather took a great risk to be free before the Civil War. After earning his freedom, he became a property owner. William believed in educating his children. That was a great legacy to leave his family. William's descendants are proud to have him as their ancestor.
Char McCargo Bah is a published author, freelance writer, independent historian, genealogist and a Living Legend of Alexandria. She maintains two blogs, https://theotheralexandria.com/ and https://findingthingsforu.com/.