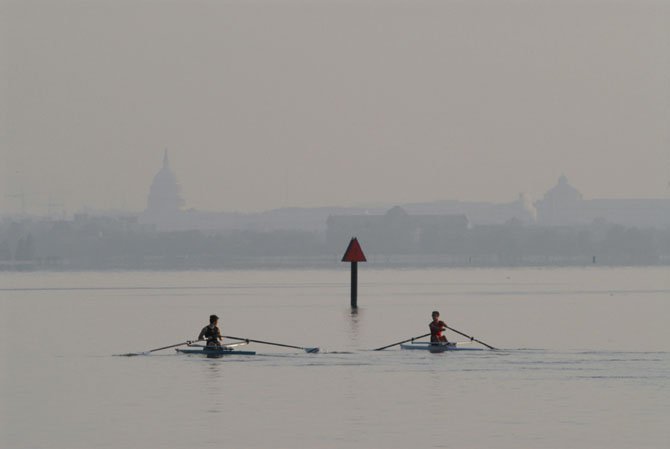 Interested in learning how to row this summer? Then come down to the Dee Campbell Boathouse this Saturday, June 23 and sign up for the Alexandria Crew Boosters 2012 summer crew program. Sign-up will be held from 8-10 a.m. at the Boathouse, which is located at 1 Madison Street in Old Town.
The program is open to youth and adult novice rowers who are interested in learning more about the sport. Sessions begin on Monday, June 25 and run for five weeks. The program concludes on Saturday, Aug. 4 with the Blue Plains Sprints, an annual regatta that pits the summer rowers against each other in a series of races and marks the official end of the summer rowing season.
This year's programs include the youth novice sweep which allows one oar per rower and is a learn-to-row program for students in the eighth through 12th grades. No experience is needed. Rowers are grouped by age and ability, and learn the basics of rowing in 8-person shells. Sessions are held from 7:15-9 a.m., Monday-Friday. The fee is $175.
The youth intermediate sweep program focuses on building rowing skills and technique, as well as strength and endurance. This program is for rising ninth graders with one competitive season of rowing under their belt. Sessions are held from 7–8:45 a.m., Monday-Friday. The fee is $175.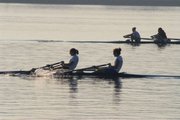 The youth sculling program, in which each rower uses two oars, is for high school students with two competitive spring seasons of rowing and experience sculling or in a varsity-level 8 or 4. Scullers will row in quads, doubles and singles. Sessions are held from 6:45-7:45 a.m., Monday-Friday. The fee is $200.
The adult novice sweep program first session is for adults of all ages who want to learn the basics and the beauty of rowing; no experience needed. Sessions are held from 6-7:30 a.m., Monday, Wednesday and Friday. The second group of sessions are held from 6-7:30 a.m., Tuesday and Thursday, and 7-8:30 a.m. on Saturday. The fee is $250.
All participants in the summer crew program must register in person, submit a signed waiver form and certify or pass a swim test. Registration forms can be found athttp://www.tcwcrew.org/programs/summercrew.html.
Additional questions can be sent to Lexye Hearding, the director of the Alexandria Crew Boosters 2012 Summer Crew Program, at lexye.hearding@acps.k12.va.us.