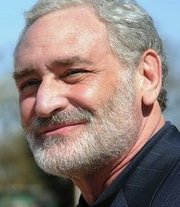 Audio clip
From WAMU 88.5 News
With days left to go before the first day of school, leaders in Alexandria are searching for a new superintendent. After a one-hour, closed-door executive session Thursday night, the Alexandria School Board abruptly accepted the resignation of Superintendent Morton Sherman.
Sherman was just given a new three-year contract last year, but that was by the previous School Board. Since that time, seven new members have taken control and the controversial superintendent is packing his bags. Recent weeks have seen the latest round of failing test scores, which have added to concerns over a budget scandal last year that prompted calls for Sherman's resignation.
"We could have done better," Glenn Hopkins, chairman of a committee to improve student achievement. "We haven't done what we should have been doing for children and particularly those who are in greatest need. I'm specifically talking about minority children, low-resource children of all colors. I think we could have done a better job."
School Board members voted eight to one to release Sherman from the remaining two years of his contract, a cost to taxpayers of $282,000. School Board member Marc Williams, a vocal supporter of the embattled superintendent, was the lone dissenting vote.
"Everyone will recall that a previous superintendent, Rebecca Perry, was bought out of her contract," said Williams. "This will make Dr. Sherman the second superintendent in a row to be bought out. What a perverse recruitment model."
But Vice Chairman Justin Keating says it's time to move on.
"And this is how it ends up," said Keating on his way out the door "I see a way to go forward that doesn't require us to sit here and talk about whether Dr. Sherman did things right or wrong or this or that. I have a lot of respect for what he did. But it's time to go with somebody else."
School leaders hope to hire a new superintendent in the next six months.