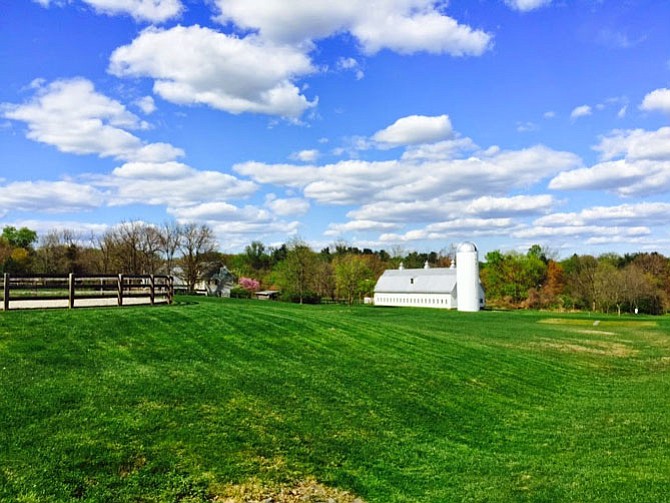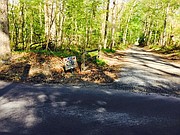 *Brooks Farm, near Springvale Road/Parkerhouse Drive
RZ 2014-DR-022
Basheer/Edgemoore-Brooks continues to fine tune its proposal to rezone a 51.9 acre property from the R-A zoning district to R-E Cluster (Residential Estate), at a density of 0.5 dwelling units/acre. The applicant now proposes to build 20 single family detached homes. Great Falls Citizens Association has held three meeting in the last five months on the proposal. Supervisor John Foust coordinated staff presentations at two Great Falls Citizens Association meetings, which have touched on environmental questions including septic, well, stormwater and tree canopy. Planning and Zoning is currently scheduled to review the application in time for a public hearing in June.
"We have not been convinced."

--Eric Knudsen, Great Falls Citizens Association
See http://ldsnet.fairfaxcounty.gov/ldsnet/ZAPSMain.aspx?cde=RZ&seq=4194460.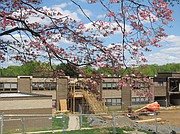 *3509, 3514 (sign)
6520 Georgetown Pike
Langley High School Renovation
Three more years of construction at Langley High School will completely modernize the McLean/Great Falls school that was originally built in the 1960s. Fairfax County voters approved the $68 million project in a 2013 bond referendum. The School Board awarded $60 million to Dustin Construction last November. Langley High School continues to give updates on renovation progress on its website at fcps.edu/LangleyHS
*1528, 1524, 1510, 1509
Turner Farm
925 Springvale Road, Great Falls, 22066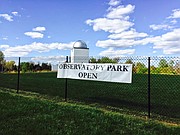 The Mark Turner House at 10609 Georgetown Pike, built in 1892, are the "only two surviving examples of the Queen-Anne architectural influence in Great Falls," according to the Great Falls Historical Society. John Turner (1808-1892) bought the original farm in 1869 and his grandson Mark Turner (1889-1959) purchased the 163 acres from his grandfather.
Mark Turner, first Master of the Great Falls Grange, member of the Virginia Milk Commission and Fairfax County School Board Member and Board of Supervisor, sold 11.69 acres along Springvale Road to the United States Government. In 1973, he sold 100 acres, which became the Falls Manor Subdivision, according to the Historical Society.
Great Falls Citizens Association wants to save the house at Turner Farm through the residential curatorship program, which is still being developed by the county.
The land was saved from development by a public private partnership started in 1994 to "Save the Farm."
The Observatory Park on the land off Springvale Drive is open which provides four permanently mounted telescopes. The Analemna Society partnered with the Park Authority to develop recreational and educational astronomy programs at Turner Farm, including Friday night star-gazing with summer viewing hours are sunset to 10:30 p.m.
Equestrian facilities are also available at Turner Park for general riding. Use of the facilities is free and reservations are not required, but riders do need to bring their own horses.