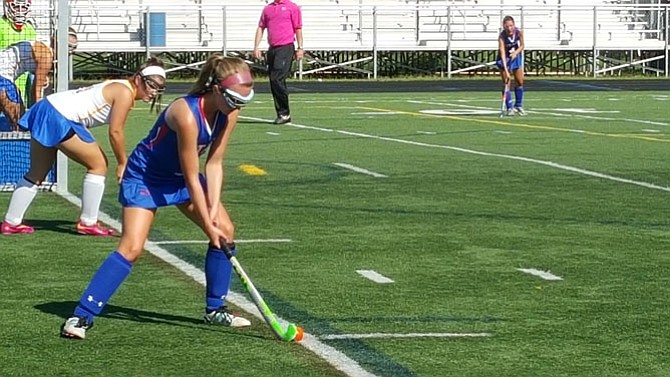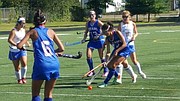 The T.C. Williams field hockey team once again dominated the competition at the Under the Lights tournament Monday and Tuesday at Lee High School, but it's a loss that ended last season that might be a more valuable teaching point for head coach William Heresniak.
The Titans went 3-0-1 during last year's tournament, outscoring opponents 10-0, and ended up holding the opposition scoreless for the first nine games of the season. T.C. Williams finished the 2014 regular season with a 12-3-1 record, including a 4-2 mark against Conference 7 opponents, and earned a home game against Woodson in the opening round of the conference tournament. TC played well in some aspects of the game, but at the end of the night it was Woodson that found the back of the cage and won 1-0.
And with that, the Titans' promising season was over.
"Regardless of how you perform on the field," Heresniak said Tuesday, "if there's ever a breakdown, where a team gets a shot or a corner, a zip-zip game can flip directly to a 1-0 game and that's it, and it changes the whole momentum no matter how great you were playing beforehand."
The loss has served as motivation for those Titans who were varsity players last season.
"It definitely kind of put us down because we had a really, really good team last year and we thought we were going to get pretty far," rising senior captain Philomena Fitzgerald said Tuesday. "I think it's pushing us to work harder this year."
T.C. Williams opened the 2015 season with an undefeated showing at the Under the Lights tournament Aug. 24-25, winning all four of its games by a combined score of 16-0.
On the first day, the Titans opened with a 2-0 win over North Stafford, followed by a 6-0 victory against Hayfield. On day two, the Titans beat Hylton 6-0 and Osbourn Park 2-0.
Ten different Titans scored at least one goal during the event. Rising senior forward Claire Bilodeau, rising sophomore midfielder Sophie Johnson and rising sophomore forward Neha Dewakar each scored three goals. Fitzgerald, rising senior forward Tatiana Gold, rising senior defender Caroline Carver, rising senior forward Josie Brocato, rising senior forward Allie Church, rising senior forward Celia Holubar and rising senior midfielder Alex Milliken each scored one.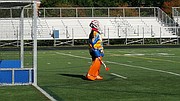 Fitzgerald had four assists, and Bilodeau and Gold each had one.
"Early-season success without having our full squad and having other players fill in in different spots and play different positions, it was impressive," Heresniak said. "... [I'm] very proud of the outcome."
Rising junior goalkeeper Sarah Leckman was rarely tested, saying she touched the ball in only one game.
"I'm bored," she said of her teammates' performance during the tournament, "but they're good."
Fitzgerald, Carver and Brocato are team captains.
Leckman and Fitzgerald said two of the Titans' goals are to win the conference and advance past the first round of the 6A North region tournament.
T.C. Williams (4-0) will travel to face Herndon at 7:30 p.m. on Thursday, Aug. 27.