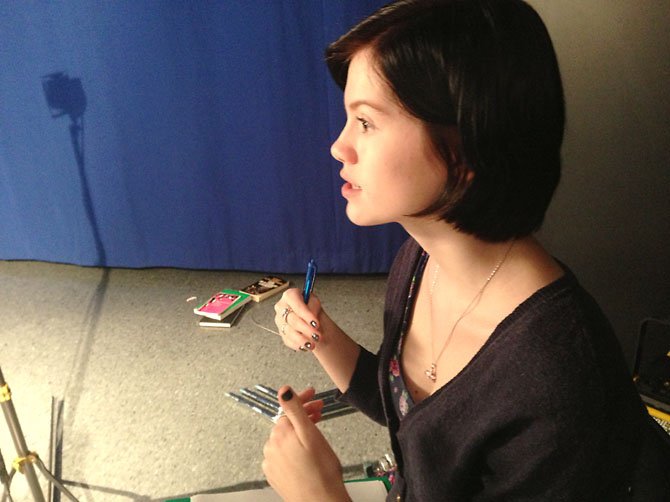 Monica Zinn is an independent documentary filmmaker. This Burke resident already has one successful film under her belt and is hard at work on another.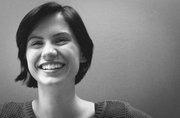 She graduated from Lake Braddock Secondary School in 2011, but attended the Fairfax Academy from 2009-11, and that's where her talent began to blossom.
"I credit any success I have to the Fairfax Academy, where I took Professional Television Production classes for two years," said Zinn, 19. "They really gave me the resources and environment I needed and nurtured my creativity. They promoted professionalism and helped jumpstart my career."
In fact, her teacher there, Dave Ruby, was the executive producer on her last film and is helping with some of the local interviews for her current film. "He's a really great mentor and teacher," said Zinn. "Everyone at the academy is really helpful."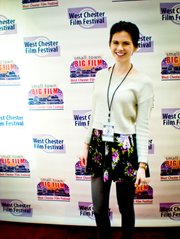 Now a sophomore at NOVA's Annandale campus, she's applying to other colleges so she may obtain a bachelor's in communication toward a career as a filmmaker. But she's already well on her way in that department.
"I loved stories and wanted to write them," said Zinn. "But in my junior year in high school, there was a death in the family and that changed my perception on stories. I no longer wanted to make films about fictitious subjects and moved toward nonfiction—the stories that are right in front of people, but are ignored."
SO HER LAST FILM, "Perfection," was a documentary about eating disorders in young women. It screened at seven film festivals across the country, including the Santa Cruz Film Festival, and won Best documentary at the Virginia Student Film Festival.
"My mission as a filmmaker is to show people the reality they fail to see by sharing true, heartbreaking stories of young people struggling," explained Zinn. "I'm currently working on a documentary about self injury, called 'Self-Inflicted.'
"Self-injury—such as cutting, burning or branding—is defined as the deliberate harm to oneself to relieve emotional distress," she continued. "This behavior plagues our youth, normally starting around age 11, and is incredibly misunderstood by most people. I noticed a rise in self-injury in people my age and younger, and it wasn't being talked about—or only in stereotypes. I knew people who did it, but not why they did."
Zinn said harmful stereotypes about self-injury create distance from this issue and prevent any real action or understanding. So her goal is to start the conversation on self-injury in a "safe, unbiased and understanding way."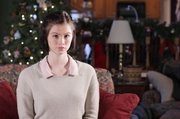 She's worked on her film about a year, first researching the topic and then using Facebook and Twitter to ask people to tell her their stories. And they've responded. She also contacted mental-health professionals about self-injury and the stigma and misperceptions attached to it.
"Many people think only Goth-looking people cut themselves, or those doing it are trying to commit suicide," said Zinn. "But these are the wrong ideas because there's not a lot of education about it yet among the general public."
Some people who stopped harming themselves and now want to help others let her use their names in her film. For others, she protected their anonymity. "Since I'd made another documentary before and sent them the link, they trusted me and contacted me," said Zinn. "They wanted to talk about it because, in the past, they'd only encountered bias and judgment."
Therefore, much of her film's focus is sending the message that people need to learn about self-injury so they can respond with compassion to those who do it. She's the director, producer and editor, and she and a couple other people are filming it.
Zinn is able to interview local residents at Fairfax High's production studio and use its equipment, as she did when she was still a student making her first film. But to complete this film, she has to raise $7,000 for her own camera equipment, plus travel expenses. She needs to travel to California and Colorado to interview two subjects and to Cornell University and UNC Chapel Hill to talk with some of the leading researchers in the self-injury field.
She's raised $1,800 so far through the crowd-funding website, Indie Gogo.
TO LEARN MORE about her film or to donate, go to www.indiegogo.com/self-inflicted. Donors will receive e-mail updates, plus other perks, such as a DVD of the film, depending upon the amount contributed. Zinn also has her own website, www.monicazinn.com.
"The film is primarily interviews, but I may add narration, group interviews and man-on-the-street surveys about what people think about self-injury and who does it," she said. "Most of the people I talk to say they started in sixth grade."
Meanwhile, Zinn hopes to raise all the money by March 1, complete her film and then take it to film festivals. "I love doing it," she said. "Being able to hear and share people's stories is a passion of mine. It connects me to my peers and fellow human beings."
"I want to educate people, raise awareness and let self-harmers know they're not alone," she continued. "Then they'll be more likely to talk about it openly and seek help. My film will also show them that things can get better."