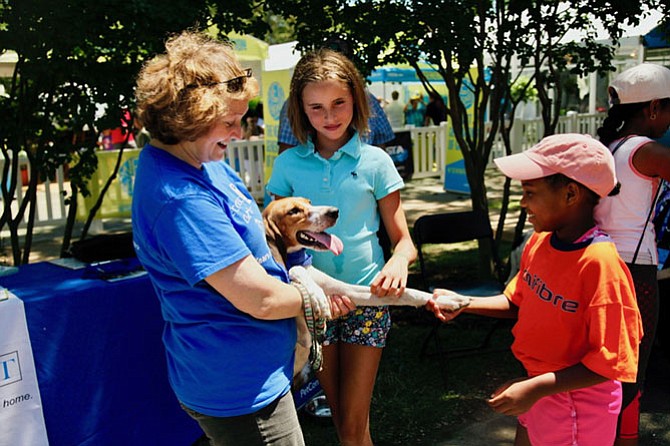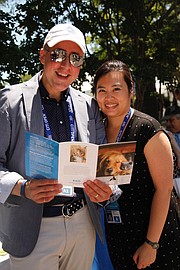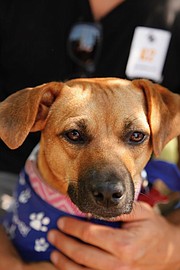 Volunteers for PetConnect Rescue, a Potomac-based volunteer dog and cat rescue organization, are a familiar sight at Family Day, an outing for families and children on the opening day of the Citi Open Tennis Tournament. This annual event takes place at the Rock Creek Park Tennis Center during the qualifying matches for players trying to win a spot in the main draw of the Citi tournament. The day features tennis clinics and special events for children to learn about and enjoy the game of tennis.
Some of PetConnect's most adoptable dogs attracted a constant crowd of families who stopped by the table under the trees. There, children and grownups interacted with the dogs and a few signed up to volunteer or foster a pet in need.
PetConnect Rescue has been saving cats and dogs from high-kill shelters for 10 years. They place more than 750 pets a year in safe and loving homes.
The dogs at Citi Open, which ended last Sunday, are a highlight feature during that opening round of tennis matches. Look for them next year when the tournament will celebrate its 50th anniversary.
Those interested in volunteering, fostering or donating to help save a pet may visit www.petconnectrescue.org.
Carole Dell is a board member of PetConnect Rescue.